This is an archived article and the information in the article may be outdated. Please look at the time stamp on the story to see when it was last updated.
OKLAHOMA CITY – State officials revealed Oklahoma's new license plate design Monday, leaving many wondering, "how much is this going to cost us?"
The new license plate features the outline of the state bird – a scissor-tailed flycatcher – on a blue background.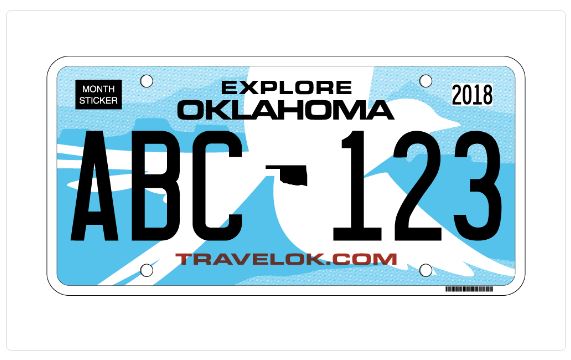 Every motorist will pay $5 for the newly designed plate.
Drivers will receive their new license plates beginning in January 2017.
The new plates cost the state about $2.05 to produce, the Associated Press reports.
Most of the additional revenue will go into a newly created State Public Safety Fund that will be available for the Legislature to spend to "support public safety" in the state.
In addition to the $18.5 million generated by issuing the new tags, tax officials predict an additional $4 million from an increase in compliance.
The new design was selected by the Oklahoma Tourism and Recreation Department.
Introducing Oklahoma's new license plate design, "Explore Oklahoma"! New plates to be issued starting in January. pic.twitter.com/KV48zy3jje

— Governor Mary Fallin (@GovMaryFallin) August 22, 2016