This is an archived article and the information in the article may be outdated. Please look at the time stamp on the story to see when it was last updated.
CLINTON, Okla. – Hundreds of firefighters were called to battle two large fires near the community of Clinton.
Around 3 p.m. on Saturday, officials with the Clinton Fire Department told KFOR that they were battling two large grass fires near the town.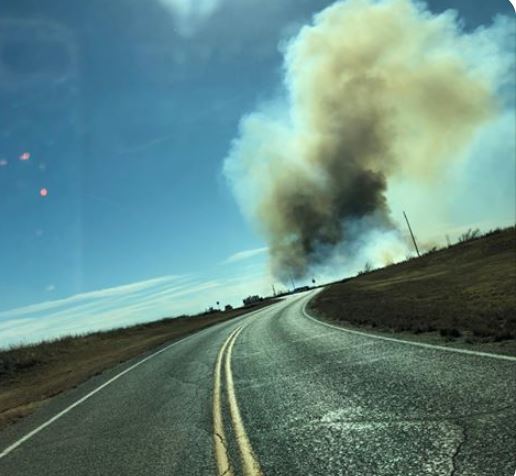 One fire was about four miles long, while the other is said to stretch six to seven miles in the community.
Fortunately, crews say that the fires are not threatening any homes since they are in open fields.
However, officials say that one of the fires was blowing in the direction of a gas plant nearby. Employees that were at the gas plant were evacuated, and firefighters are working to stop the fire in its tracks.
Clinton fire officials say multiple departments are on the scene, and estimate about 200 to 250 firefighters are working to contain the fire.