This is an archived article and the information in the article may be outdated. Please look at the time stamp on the story to see when it was last updated.
[protected-iframe id="f1dcdcf43e47280beb74c54c546bf49e-29519643-81918605″ info="http://kfvs12.images.worldnow.com/interface/js/WNVideo.js?rnd=715841;hostDomain=www.kfvs12.com;playerWidth=770;playerHeight=433;isShowIcon=true;clipId=11802894;flvUri=;partnerclipid=;adTag=News;advertisingZone=;enableAds=true;landingPage=;islandingPageoverride=false;playerType=STANDARD_EMBEDDEDscript_EMBEDDEDscript;controlsType=fixed" ]
BUTLER COUNTY, MO  – When you're having trouble and you have a body in your trunk in rural Missouri, you apparently use a lifeline and phone a friend- at least if you're Edward Weaver.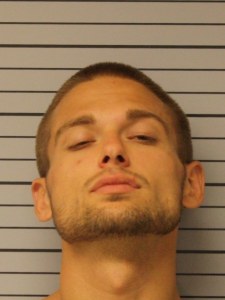 In an affidavit to support murder charges against Weaver, Sgt. Jeff Johnson of the Missouri Highway Patrol wrote that a Butler County Sheriff's deputy found a car Thursday belonging to the victim on a county road, with the body of Norman Jones in the trunk. Jones's limbs were bound and there was an apparent ligature mark around his neck. His wife had reported him missing the day before, saying she had last seen him on August 22nd.
Through witness statements, investigators determined Edward Weaver believed Jones had stolen pills from him. Trooper Johnson said Weaver sent a text message with a picture of the victim in the trunk to another man that read, "I am having car trouble and I have a body in the trunk." Weaver claimed to have recently obtained the vehicle and told the man he needed help and friends need to be loyal.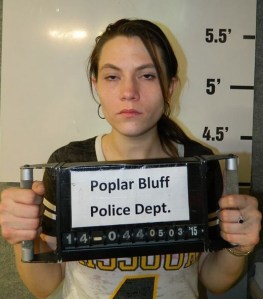 Police have so far been unable to locate Amber McDannald, a woman they say is a person of interest. Johnson wrote that Weaver told his father, "Dad, I may not see you for a while. I did what I had to do."