This is an archived article and the information in the article may be outdated. Please look at the time stamp on the story to see when it was last updated.
STILLWATER, Okla. – The family of a woman accused of killing four people during a homecoming parade in Stillwater is speaking out, saying this is completely out of character.
Floyd Chambers, the father of 25-year-old Adacia Chambers, was visibly shaken when addressing the media on Monday afternoon.
Chambers says he was stunned when he heard that his daughter was behind the wheel of a car that headed straight into a crowd of onlookers at the parade.
"I just want to say on behalf of the family, that I'm very sorry for those victims and the people who lost their life. It's a horrible, tragic accident and my heart goes out to them and their family," Floyd Chambers said through tears.
Chambers described his daughter as kind and loving person.
"She wouldn't have done this purposefully. I just don't believe that in my heart. I know alcohol was not involved, as I said before.  And I just want everybody to know she's not the kind of person that some people have made her out to be. She may have problems, underlying problems that I wasn't fully aware of," he said.
Chambers says he doesn't believe drugs played a role in the crash either.
"It's heartbreaking. I got yanked out of sleep after working all night to the news and my screaming mother who said, 'Oh my God! Something bad has happened.' And to wake up to that is pretty hard," Chambers said.
He says he hasn't spoken to Adacia, but hopes to find out exactly what happened when he is able to contact her.
"I know the little girl I raised wouldn't have done something like this. Something has happened and I don't know what," he added.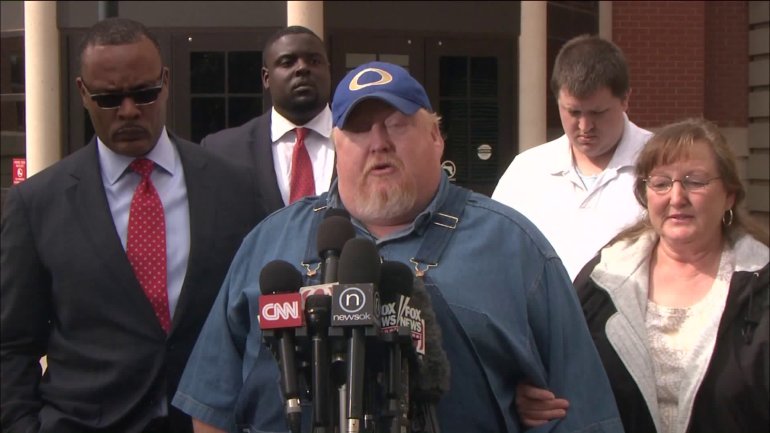 He says that they saw Adacia the day before the crash, and didn't notice anything out of the ordinary.
Chambers says there have been issues in the past.
"There was just some things that she said in the past and some, just recently, she had a mental hospital she went to in Wagoner at one time. They had her for a couple of weeks and they released her and there's really nothing else they could do for her. So I took her to another place when she got out of there and basically the same thing. She was feeling fine and, you know, at the point she was 21, so I'd done all I could do as a father. I didn't know where else to turn and what to do," he said.
Family members and Adacia's boyfriend say they have no idea what happened, but say she would never intentionally hurt anyone.
"That's not who she was. That's not who I raised," Chambers said.
"This is so not her. This is not her character," said Lynda Branstetter, Chambers' aunt.
Adacia Chambers' boyfriend, Jesse Gaylord, says the last time he ever saw Adacia touch alcohol was Oct. 11 for his birthday, adding that she only had one beer.
Authorities say Chambers drove her car into an unmanned police motorcycle before plowing straight into the crowd of onlookers on Saturday morning.
In all, authorities say four people were killed and 46 others were injured in the crash.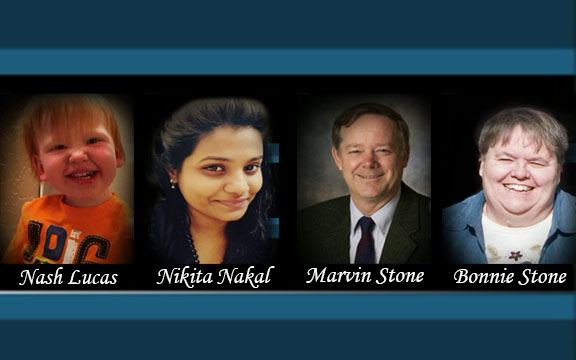 Officials say 2-year-old Nash Lucas, 23-year-old Nikita Nakal, 65-year-old Dr. Marvin Stone and 65-year-old Bonnie Stone were all killed in the crash.
Immediately after the crash, Chambers was taken into custody for suspicion of driving under the influence.
However, those charges were upgraded to four counts of second-degree murder.
On Monday, a judge set Chambers' bond at $1 million.
Prosecutors say they are concerned another victim may die as a result of their injuries, which means she could face another count of second-degree murder.
The judge is allowing the state two weeks to file formal charges.
Chambers' next hearing is set for Nov. 13.