This is an archived article and the information in the article may be outdated. Please look at the time stamp on the story to see when it was last updated.
BARTLESVILLE, Okla. – A city employee in one Oklahoma community is being credited for his quick actions and his lasso skills.
On Monday, Bartlesville Engineering Director Micah Siemers was taking photos in Johnstone Park for a Community Development Block Grant project when he spotted two dogs walking along an iced-over river.
"I saw two dogs, which appeared to be a Chihuahua-mix and pit bull/ boxer-mix, walking on the ice. I thought, 'That probably isn't a very good idea," Siemers said in Bartlesville's City Beat.
A few minutes later, he looked back and noticed that the larger dog wasn't in sight.
"I started looking and then I saw him, flailing around in the water," he said.
Immediately, he called 911 and ran to the water's edge to see if he could somehow pull the dog to safety.
At that point, he saw an extension cord that was attached to Christmas lights and decided to make a lasso.
"I kept missing him," he said. "He kept going under the water and coming back up. He even went under the ice once, and I thought he was gone then. But he kept coming back up, so I kept trying."
Finally, Siemers hooked the lasso around the dog's neck and leg and was able to pull him to safety.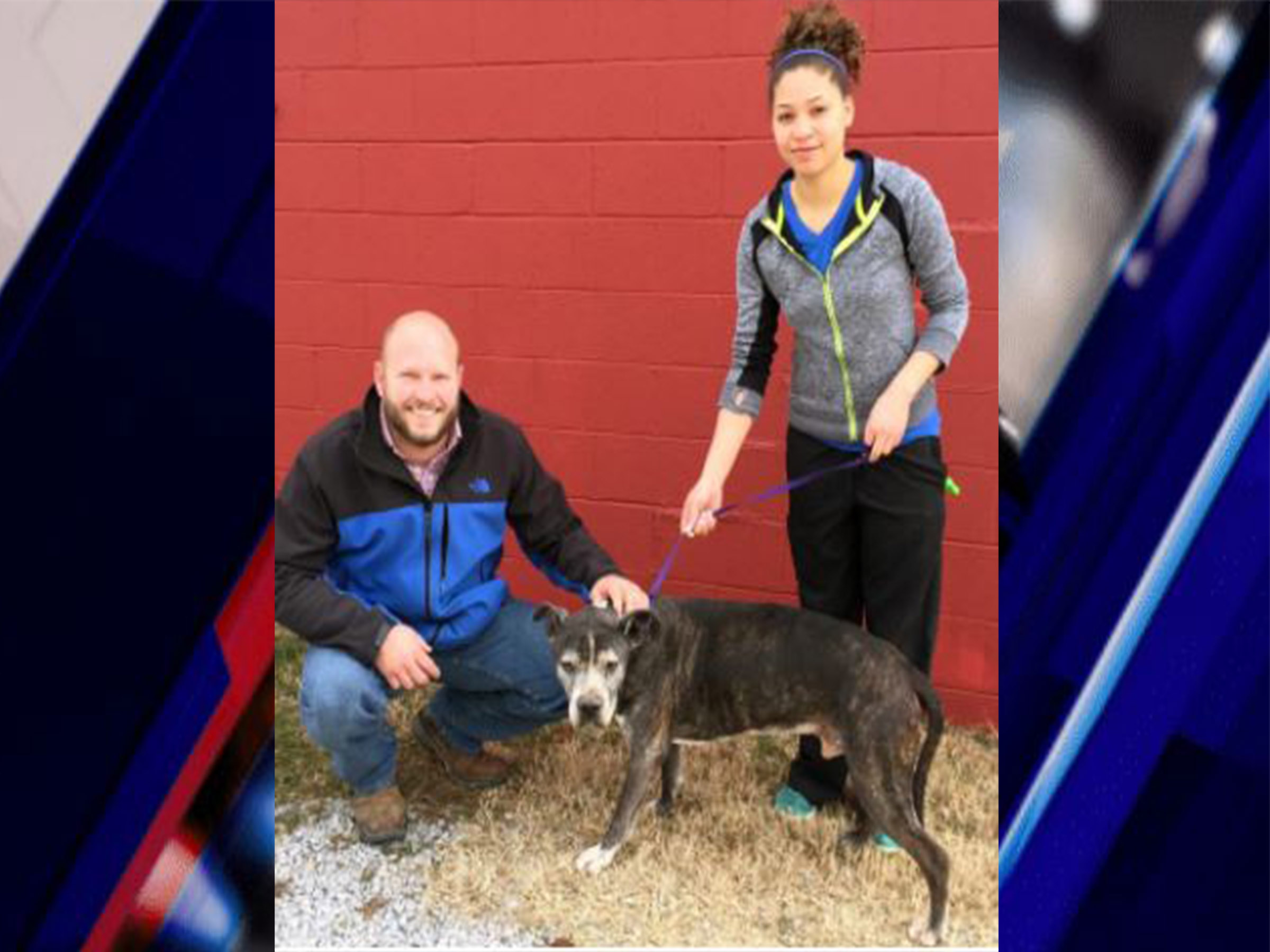 The pit bull and the Chihuahua were taken to the Washington County SPCA. Organizers say the little dog was 'quite protective' of his larger and older friend.
Officials at the SPCA say the Chihuahua was reunited with his owner, but the pit bull has not been claimed. If he isn't claimed, he will be up for adoption in four days.