This is an archived article and the information in the article may be outdated. Please look at the time stamp on the story to see when it was last updated.
OKLAHOMA CITY - A good deed punished: A Sonic employee said she was violently attacked while make a free food delivery.
"I thought I was going to die. I was begging her. I remember saying 'Please, don't hurt me,'" said Victoria Lawson.
Lawson said it was a normal night on the job at the Sonic off N. Pennsylvania and 23rd until a last minute customer placed an order.
"She ordered a bacon cheese twister combo with medium fries and a medium Dr. Pepper," Lawson said.
Lawson delivered the combo, but the woman's card was declined.
Out of the kindness of her heart, Lawson paid for the customer's food with her own earnings.
"I pay for someone's food every day," Lawson said. "I know what it was like to have nothing."
She said, after a nice conversation and a small tip, the seemingly friendly customer asked for napkins.
"Then, I went and handed her her napkins and, when I did, she grabbed me really fast, and her hands were like pressed on my cheeks squeezing them in, and her fingers were digging in my eyes, and I started like trying to scream and cry, and I couldn't," Lawson cried.
She said her head was then slammed against the order menu.
"I fell on the ground, and she started kicking me and hitting me really hard," Lawson said.
After her attacker sped away, Lawson was rushed to the hospital.
She said worse than her physical injuries are the mental scars.
"I just want to know why me," Lawon asked. "Now, I'm afraid to sleep, because I feel her touch, and I don't see how somebody can be so mean to just hurt somebody."
Police said Lawson's accused attacker is 28-year-old Briana Lee.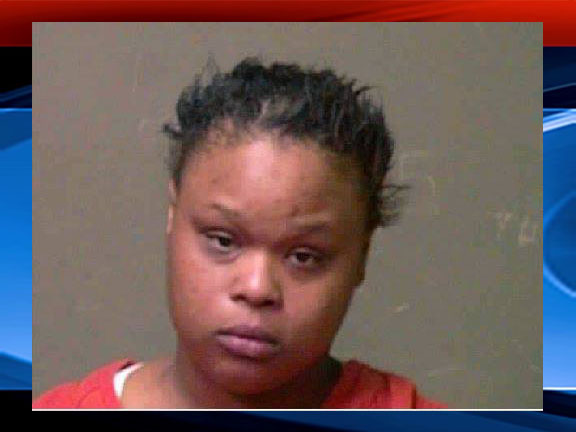 Lawson said Lee took off with her apron that had around $150 in it.
Not long after, police caught up with Lee.
She allegedly admitted to spending $50 of that money at a Circle K before being pulled over.