This is an archived article and the information in the article may be outdated. Please look at the time stamp on the story to see when it was last updated.
OKLAHOMA CITY -- An ice cream was vendor attacked in a metro park but it wasn't the sweet treat thieves were after. 
Oklahoma City Police said that a pushcart salesman was punched, kicked and robbed Sunday evening at Woodson Park.
A witness called police with descriptions of the suspects.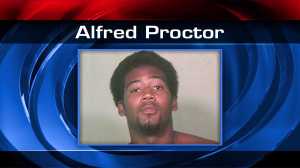 Police chased down a black car and arrested two teenagers. 
They found $84 on two 16-year-old suspects, Zquareus Thomas and Alfred Christopher Proctor, Jr. 
Both were charged with multiple complaints.
Police said they also found Hydrocodone on Thomas but not a prescription.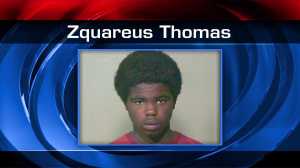 Sgt. Jennifer Wardlow said the event is unsettling on many levels.
"It is a very bold, daring thing for these suspects to do to rob this man in the middle of the daytime hours when there are several people around to witness it," she said.
The victim is said to have a broken nose and several broken bones on his face.
Police are still searching for a third attacker.