This is an archived article and the information in the article may be outdated. Please look at the time stamp on the story to see when it was last updated.
OKLAHOMA CITY - Criminals in jail are supposed to be cut off from the rest of the world.
Access to technology, like cell phones, is a luxury they aren't allowed to have.
Many times, these inmates find a way to get them anyway.
Cell phones are causing so much trouble at the Oklahoma County Jail, deputies are using a weapon that goes beyond human power to find the phones.
They have turned to a canine to sniff the phones out of their hiding places.
Sgt. Ronnie Neal said, "He's saving lives."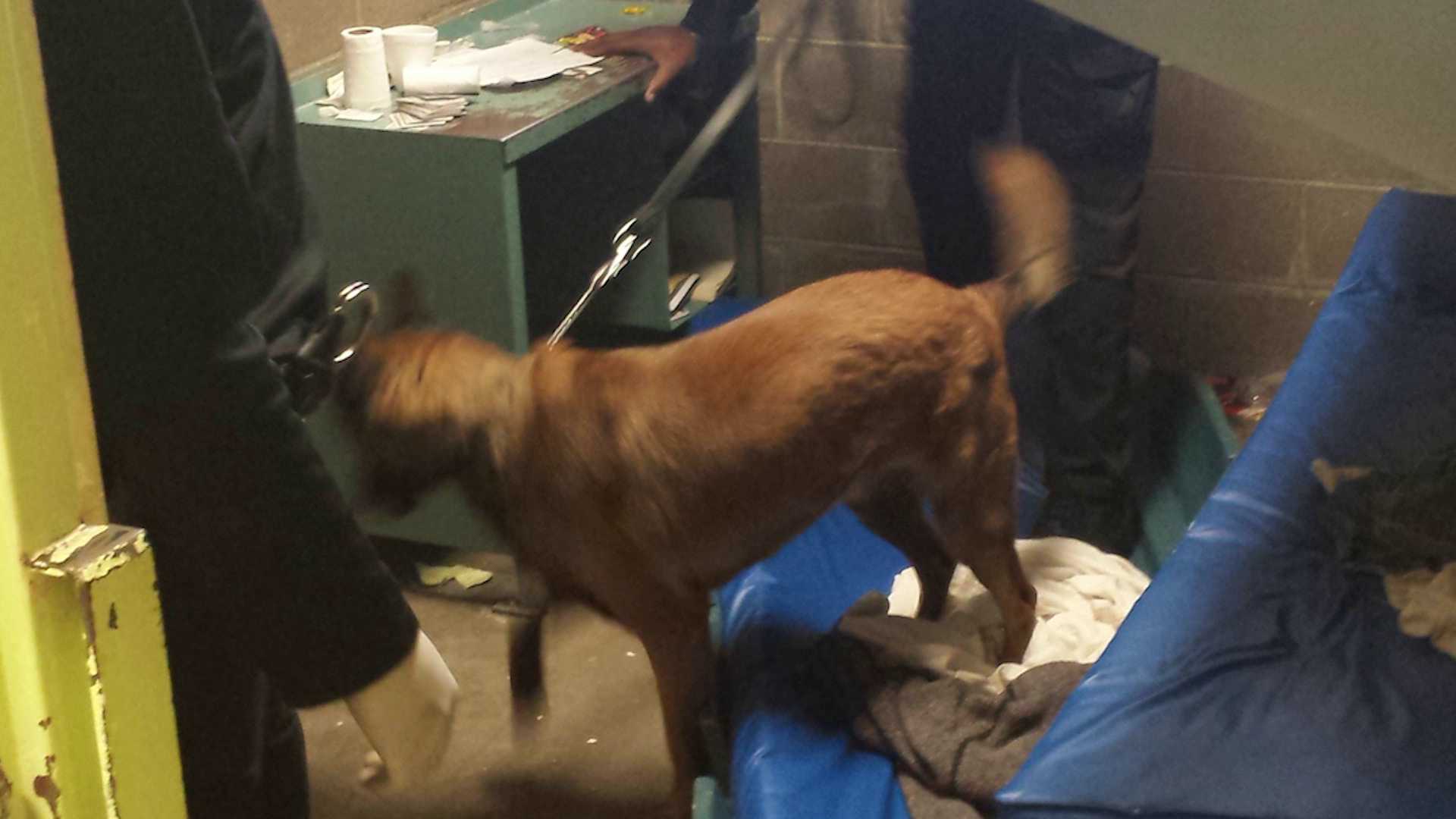 Sgt. Neal knows how dangerous an inmate with a phone can be.
They are able to post photos online and are even able to call fellow criminals on the outside.
That type of activity infuriates Oklahoma County Sheriff John Whetsel.
"It really does," said Sheriff Whetsel. "The victims get re-victimized again."
Adam Piro is serving time for shooting at an Oklahoma Highway Patrol trooper.
Deputies say they caught him with two phones, tobacco and marijuana inside the jail.
Whetsel said, "A very dangerous criminal who had a criminal enterprise going on outside the facility."
The sheriff says a very trusted jail staffer, Tina Reed, allegedly brought Piro the phones and drugs.
He said, "She got hoodwinked by this criminal."
She's one of more than five jail employees who were arrested for pushing phones in the past three years.
Inmates offer them up to $400 for a phone, which is big money for employees starting out making $27,000-a-year.
In fact, Sheriff Whetsel says Oklahoma County Jail staff are at the bottom of the law enforcement pay scale throughout the central region of the United States.
Sgt. Neal says once prisoners get other employees to bring them the phones, they are hard to find.
"These inmates are smart," said Sgt. Neal. "They hide in different places. They hide low, they hide high."
Now, phones will have to get past Tango's nose.
Officers are relying on the dog's ability to smell the battery acid.
Neal said, "It's amazing. It's amazing how a dog can smell a cell phone."
After seven years of working at the jail, Sgt. Neal feels this dog could really cut the criminal phone line.
Bringing a cell phone to an inmate is a felony crime that carries a sentence of up to 10 years in jail.