This is an archived article and the information in the article may be outdated. Please look at the time stamp on the story to see when it was last updated.
OKLAHOMA CITY – An Oklahoma man recently won a new car after donating blood.
When long-time blood donor Richard Hardy, of Moore, donated blood at Oklahoma Blood Institute's blood drive with Bob Moore Auto Group,  KFOR-TV and KJRH-TV, on August 12, he said he knew it felt good to help others in need.  But Hardy didn't imagine the good deed would result in winning a new Buick Verano.
Last Saturday, five finalists randomly chosen from event participants gathered, knowing one would win the new car.  They represented hometowns of Moore, Oklahoma City, Tulsa, and Edmond, where Oklahoma Blood Institute provides blood to hospital patients.  Hardy was the very first to try and had the lucky key, starting the car!
"I'm 71 years old and this is the first thing I've ever won," said Hardy, a regular, multi-gallon, O-negative blood donor. "I'm really shocked, I'm really at a loss for words. This is the best thing that ever happened to me."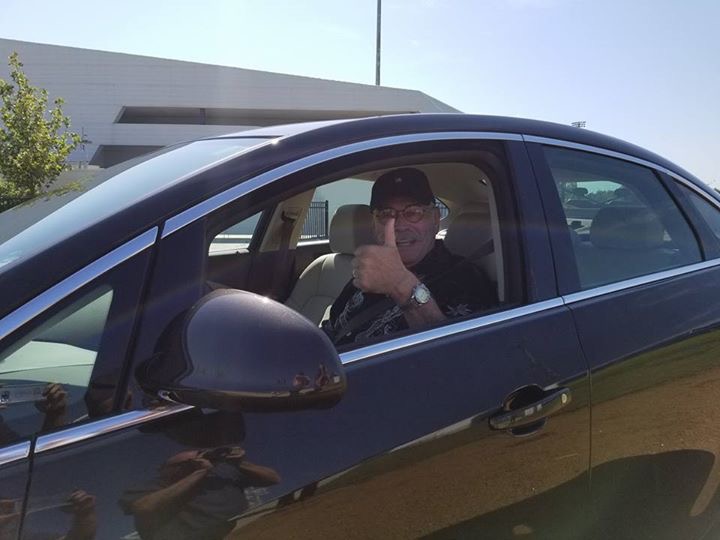 Hardy was one of 1,155 participants in the blood drives held at four Bob Moore Auto Group dealerships.  971 people were able to successfully give blood. The event marked the seventeenth year for the Bob Moore-hosted blood drives. Because every blood donation saves up to three lives, through August's event alone, some 2,913 Oklahomans who are in critical need of blood will receive it through the remainder of the summer.
"The tremendous turnout of blood donors at Bob Moore dealerships proved that Oklahomans truly understand that people across the state depend on blood," John Armitage, M.D., CEO and president of Oklahoma Blood Institute said.  "The Bob Moore team has an incredible commitment to our local blood needs."
Healthy adults, 16 and older, are encouraged to donate blood every 56 days.  Every drop of blood needed by patients in more than 160 Oklahoma medical facilities is provided by Oklahoma Blood Institute.
To schedule an appointment to donate blood, call 1-877-340-8777, or visit obi.org.