This is an archived article and the information in the article may be outdated. Please look at the time stamp on the story to see when it was last updated.
OKLAHOMA CITY – An Oklahoma mother and her family are celebrating after she was able to ring the bell at the ProCure Proton Therapy Center on Saturday, signifying she beat cancer.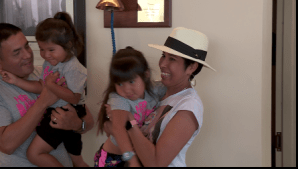 Hauli Gray has battled breast cancer for approximately a year, and has already undergone multiple treatments and surgery.
"Not only did I lose a breast, that's a part of me, that's a part of me that's gone forever. And, it's trying to get over that. You almost want to feel shame because it was like you were whole and now you're not," Gray told News 4.
Gray's doctors had said they felt like Proton Radiation Treatment was the only real option for her.
Doctors said that because Gray's cancer was so close to her heart, they feared traditional radiation would put her other organs in danger.
However, Blue Cross Blue Shield Oklahoma denied her claim for proton therapy multiple times.
"There are many different types of cancer, and treatments can vary in their efficacy. Proton beam therapy has been used to treat cancer for many years. BCBSOK continues to cover it as a therapy in certain instances; however, today, medical advancements have led to new therapies that are equally or more effective with fewer side effects. For some cancers, intensity modulated radiation therapy (IMRT) and CyberKnife are standard, proven treatments. Like proton therapy, those treatments can minimize damage to healthy, surrounding normal tissue.

Every request for proton beam therapy received by BCBSOK is reviewed by a radiation oncologist, not affiliated with BCBSOK, who is trained in proton beam therapy. The reviewer's decision is based solely on the unique medical evidence of each case, and there is no financial incentive for the reviewer to either approve or deny the request. The external reviewer makes the decision, and BCBSOK accepts the expert opinion rendered by this radiation oncologist. Likewise, appeals are reviewed by a different radiation oncologist to evaluate the case.

We help our members gain access to safe, appropriate and effective health care, backed by our dedication to evidence-based medicine," Blue Cross Blue Shield Oklahoma said in a statement.
News 4 learned has learned that Indian Health Services would cover the costs of her treatment.
And, on Saturday, she finished her final radiation treatment and had a "ringing of the bell" ceremony, signifying she has beat cancer.
"I just finished my last treatment, I had a total of 34 radiation treatments. It's been hard. I feel overwhelming, I feel joy right now, I'm so excited," Gray told News 4 Saturday. "I know it's not completely over, but I just feel like I've finished the hard part."
"This is the happiest I've been in a long time."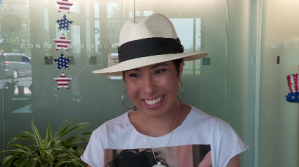 Editors Note: It was originally reported that ProCure would take care of the treatment costs, we have since clarified that Indian Health Services provided this service to Hauli Gray.