This is an archived article and the information in the article may be outdated. Please look at the time stamp on the story to see when it was last updated.
OKLAHOMA CITY - Those fake "account suspension" emails keep showing up in inboxes around the metro, and they look pretty real.
One that's been targeting users for months involves Netflix.
It's designed to trick you into thinking your Netflix account has been suspended due to a problem validating your card.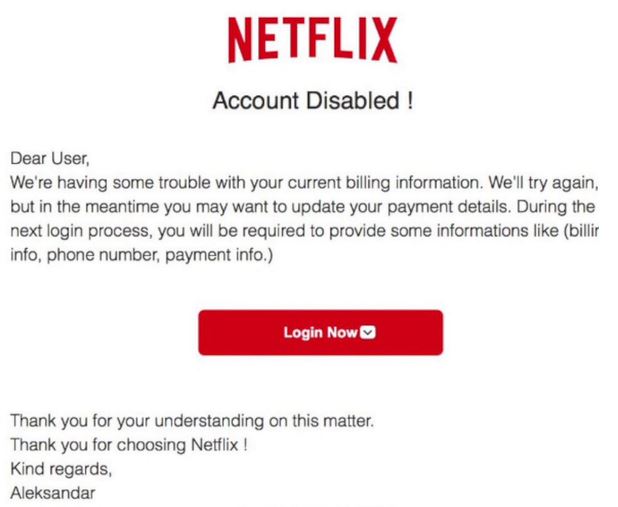 Netflix customer Amy Sloan received one.
"I thought that's kind of weird because I hadn't changed anything, and so the first thing I did is I checked with my bank to see why the payment didn't go through and I noticed the payment went through," she said.
Complaints like this one keep rolling into the In Your Corner hotline.
Most recently, we exposed this "security alert" scheme still targeting Bank of America customers.
It's the same scam, just disguised differently.
In each case, they lure you to a bogus site that looks like a real company, where they ask for your username, password and payment information.
Better Business Bureau's Scam Tracker is one way you can stay alert.
It helps you find out what fraud is going down in your own backyard.
The In Your Corner bottom line:
If you receive an email purporting to be from Netflix, go to the company's legit site and log into your account.
If you really need update your billing information, you'll know.