This is an archived article and the information in the article may be outdated. Please look at the time stamp on the story to see when it was last updated.
MOORE, Okla. – Our In Your Corner team has a warning for all Oklahomans.
Scammers are using the natural disaster to try to pad their pockets, preying on our most vulnerable neighbors.
Oklahoma's Attorney General's Office is already receiving complaints of storm chaser scam artists in the Moore area.
Avoid quick fix schemes.
Be leery of pushy contractors demanding cash up front and offering special deals.
The AG is also putting the word out about charity fraud.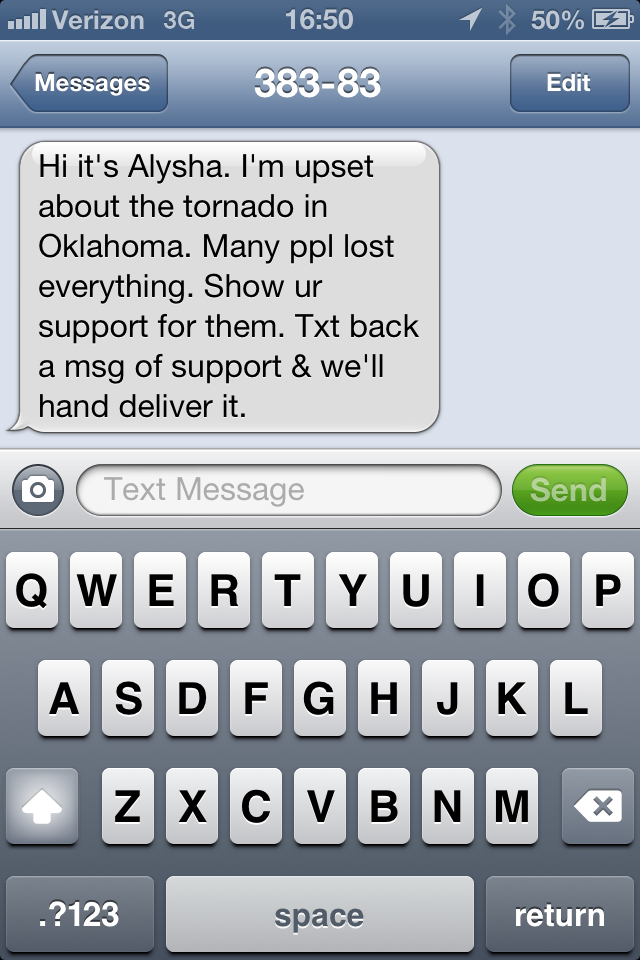 News Channel 4 photojournalist, Norris Kyles, was on his way to cover the devastation in Moore when he received a scam text message.   
Do what Norris did! Ignore the text!
If you respond, you're essentially confirming your identity to the spammer.
Plus you may end up with a recurring monthly charge on your phone bill, which can be difficult to spot.
Don't reply to random text messages, emails, or voicemails.
Research charities online.
Don't believe every tale you read on social media websites.
Be wary of stories and photos posted on social media sites, especially when someone is asking for cash!  
Report fraud to National Disaster Fraud Hotline toll free at (866) 720-5721