This is an archived article and the information in the article may be outdated. Please look at the time stamp on the story to see when it was last updated.
OKLAHOMA CITY - Moments after reports of the Boston marathon tragedy surfaced, website domains related to the bombings were already being registered and some of those appear to be charitable domains set up to raise money for the victims.  
Brian White is News Channel 4's Interactive Director.
"I don't have any way to believe that this is actually being sent to the Red Cross," he said.
White says scammers are not only after your money, but they fancy your click.
"They might ask you for a donation, or they might be trying to receive tons of traffic, millions of visitors, so they can display advertisements to those visitors, which means money for them, real money, based on just you visiting the website," he said.
Facebook and Twitter can also be a hot bed for scammers.
Since Monday, suspicious twitter accounts have been popping up with names similar to the official one run by Boston Marathon organizers.
The fake twitter account, @_BostonMarathon, promised to make a dollar donation to the victims in exchange for a re-tweet.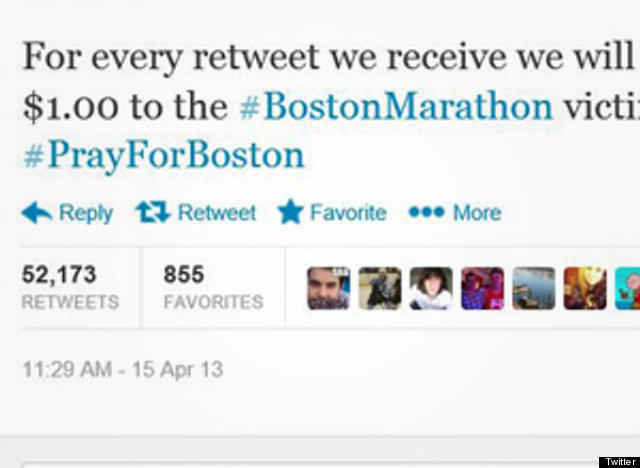 Twitter later suspended the account, but not before the bogus message was re-tweeted more than 50,000 times.
Here's the In Your Corner bottom line.
Don't believe everything you read online.
Only deal with licensed and regulated charities.
The need for blood and cash donations nationwide is constant.
Right now the Red Cross has enough blood to help Boston Marathon victims, but they are urging folks to make appointments to give blood in the coming weeks and months.
Ways to give to the Salvation Army.