This is an archived article and the information in the article may be outdated. Please look at the time stamp on the story to see when it was last updated.
GARFIELD COUNTY, Okla. -  Indictments against an Oklahoma sheriff and four others accused of second-degree manslaughter have been dismissed; however, they are expected to be refiled.
Earlier this year, Garfield County Sheriff Jerry Lee Niles, Jr., then-jail administrator Jennifer Shay Niles, jailers John Robert Markus and Shawn Caleb Galusha and nurses Vanisa Jo Gay and Lela June Goatley were indicted in the death of a prisoner who was held in a restraint chair more than 48 hours without adequate food, water or medical care, authorities said.
The indictment against Gay was later dismissed during an initial appearance, the Enid News reports.
This week, a judge dismissed the cases against Sheriff Niles and the four others charged.
According to court documents filed in the case, District Attorney Christopher Boring requested the indictment be dismissed as the State of Oklahoma plans to file new charges by criminal information.
On Monday, a judge granted Boring's request and dismissed the cases.
Although Boring said he plans to file new charges, at this time, nothing has been filed.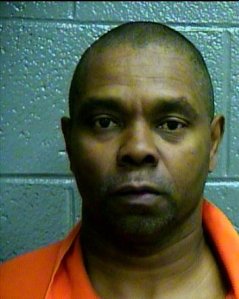 The deceased prisoner at the center of the case is Anthony Huff, 58, of Enid, Oklahoma. He was arrested June 4, 2016, on a charge of public intoxication and held in the Garfield County Jail, according to a news release from Oklahoma Attorney General Mike Hunter.
He was placed in a restraint chair June 6, found unresponsive in the chair June 8 and pronounced dead at the jail that day, the release said. During his time in the chair, Huff was not given "proper amounts of food, water or medical treatment for illnesses he was suffering from," the release said.
Court documents do not detail what roles those accused in the case allegedly played in Huff's death.
An autopsy performed June 9, 2016, said Huff died of natural causes, with the probable cause of death being chronic alcoholism due to a compulsive condition from a prior disease.
In a federal lawsuit filed June 6, 2017, lawyers allege jail employees were negligent because they should have known about Huff's medical conditions from previous incarcerations and been aware that he took medications for heart disease, hypertension, depression and other conditions.
Huff started hallucinating and exhibiting delusions at some point during his incarceration and was placed in the restraint chair, the lawsuit says.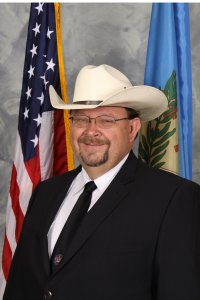 Jail personnel didn't receive a medical recommendation to use the chair, the lawsuit says, and jail employees didn't check his blood pressure regularly, didn't give him blood pressure medication and didn't offer him hydration every two hours.
Jail policy required the employees to check on Huff every 15 minutes but they didn't do so, the lawsuit says.