This is an archived article and the information in the article may be outdated. Please look at the time stamp on the story to see when it was last updated.
OKLAHOMA COUNTY, Okla. (KFOR) – A low-level offender who walked away from the Oklahoma County Detention Center is now back in custody.
In September, officials announced that they were looking for 32-year-old William Hogan, a jail trustee who managed to escape the center.
According to an affidavit for an arrest warrant, Hogan was an approved inmate worker "due to him being a low-level offender."
He was being held in the center for larceny of an automobile and an Oklahoma County warrant which involved breaking and entering.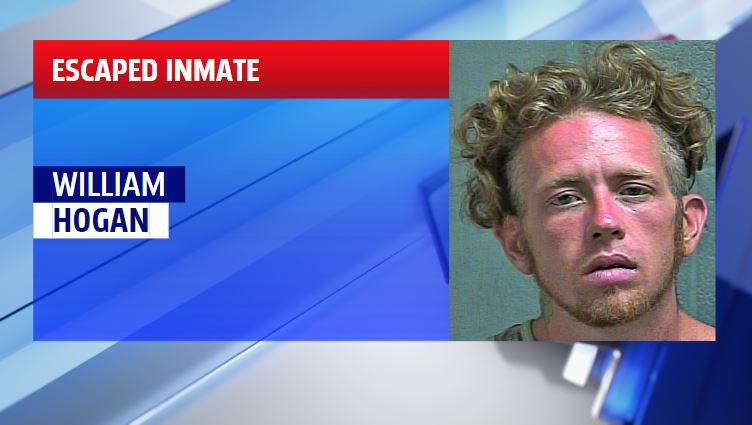 After almost a month of being on the run, officials say Hogan is back in custody.
Around 9:30 a.m. on Tuesday, deputies with the Oklahoma County Sheriff's Warrant Team arrested Hogan at a restaurant in the 300 block of N.W. 23rd St. in Oklahoma City.
Hogan is now facing an additional charge for escaping from a county jail.