This is an archived article and the information in the article may be outdated. Please look at the time stamp on the story to see when it was last updated.
ENID, Okla. – The last picture taken of 26-year-old Jordan Thompson was her mug shot as she was booked into the Garfield County Detention Facility.
Enid police arrested Thompson Friday night on three misdemeanor charges and one felony charge. They say Thompson was driving under the influence of alcohol while she had a child in the car.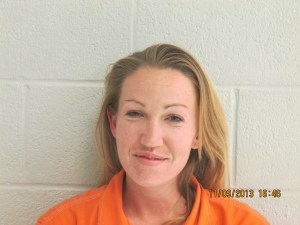 Deputies booked her into jail at 7:00 P.M. Several hours later, detention officers found Thompson dead in her cell.
Details of her death are unclear, but her friends and family took to her Facebook page to help cope with their loss. Comments like "This can't be real." and "I love you and miss you, I'm so sorry!!" show overwhelming sadness. Other comments use strong language to express their disgust with the jail. One friend posted "I can believe it because when you in the jail, the jailors don't care about anybody in there."
Her body is now in Oklahoma City. The Chief Medical Examiner will determine what killed Thompson.
The Garfield County Sheriff is conducting an internal investigation. OSBI is also conducting its own external investigation into the death.