This is an archived article and the information in the article may be outdated. Please look at the time stamp on the story to see when it was last updated.
Integris Health sent a letter to all employees Thursday notifying them of upcoming layoffs.
The letter states the layoffs are a direct result of a 25% cut to Medicaid fees by the state due to the current $1.3 billion state budget shortfall.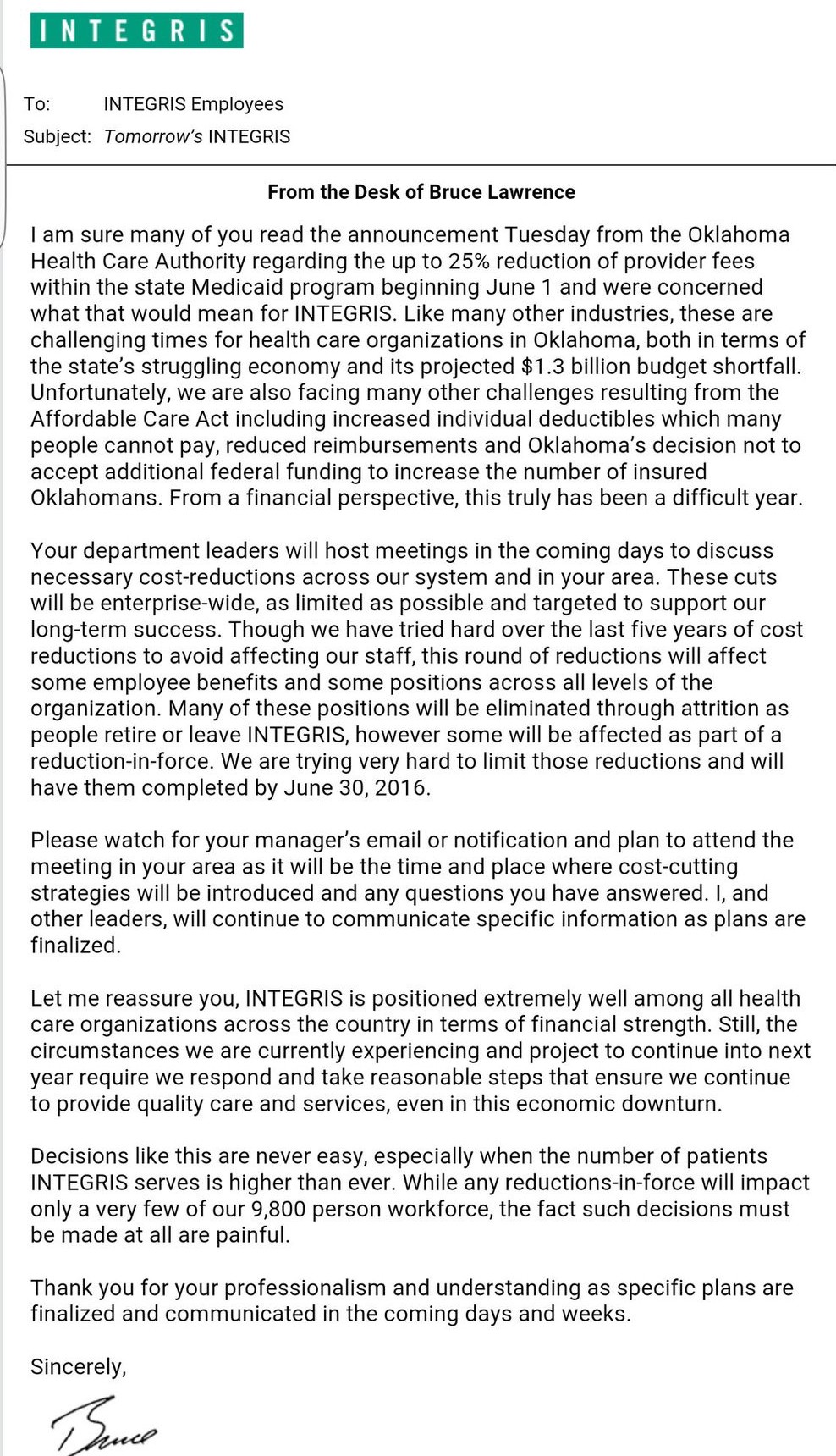 The state announced a reduction of provider fees paid through Medicaid beginning in June.
In a statement released by Integris late Thursday the company says they will try to first eliminate positions as employees retire. However, some additional reductions in workforce will be necessary. The reductions should be completed by June 30, 2016.
The reduction is expected to affect positions at all levels within the organization.
Spokeswoman Brooke Cayot said in a statement, "Decisions like this are never easy, especially when the number of patients Integris serves is higher than ever. While any reductions-in-force will impact only a few of our 9,800 workforce, the fact such decisions must be made at all is painful."
While the company has not decided which positions will be cut, managers will begin meetings with staff to let them know about cost reductions.
Integris Health employees over 1,400 physicians across Oklahoma. Approximately 6 out of 10 Oklahomans live within 30 miles of an Integris provider.