This is an archived article and the information in the article may be outdated. Please look at the time stamp on the story to see when it was last updated.

DUNCAN, Okla. — Three Duncan teens have now been charged in the alleged "murder for fun" of the Australian student gunned down over the weekend.
Authorities said the teenagers allegedly conspired to kill an East Central University baseball player out of "boredom."
Duncan police said one of the juvenile suspects confessed to the crime.
Officials in Stephens County have charged 15-year-old James Edwards Jr. and 16-year-old Chancey Luna with first-degree murder. Because they are juveniles, they cannot receive the death penalty, but they could spend life in prison.
In addition, 17-year-old Michael Jones is facing two felony counts of discharging a weapon and accessory to murder after the fact. He is being charged as a juvenile.
The victim was 22-year-old Christopher Lane, a native of Australia.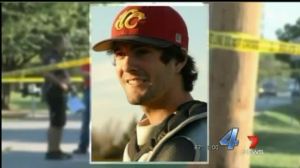 He was visiting his girlfriend in Duncan Friday afternoon when police say he was shot in the back during a drive-by while he was jogging.
The suspects' car was identified on local business security cameras and hours later, the three suspects were arrested.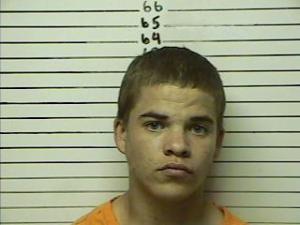 According to Duncan Police Chief Danny Ford, Jones confessed that when they saw Lane jogging by, "we were bored, we had nothing to do, we decided we'd kill somebody."
In Australia, Lane's parents were stunned at the supposed motive.
"The way he was taken away, is so (expletive) pointless," Lane's father, Peter Lane, said. "Just so pointless."
"We were lucky he was here for that period of time," Lane's mother, Donna Lane, said.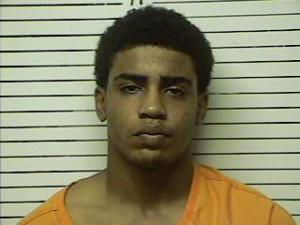 "It's going to be very difficult, because that's my baby," Jennifer Luna, the mother of one of the suspects, said, "He lives with me. He's there every day with me. He's my support."
Tuesday morning, Lane's girlfriend, Sarah Harper, expressed her appreciation for a makeshift memorial that was placed at the site where Lane was shot in the back.
Police say Jones admitted the three teens decided to kill Lane because they were bored and saw him jogging by.
It's a senseless act that has left Harper feeling helpless.
"It's just a crazy incident," she said.  "Can't plan it.  Can't go back.  So we move forward," Harper says.
District Attorney Jason Hicks says investigators believe Luna is the one who pulled the trigger.
All three suspects are still being held at the Stephens County jail.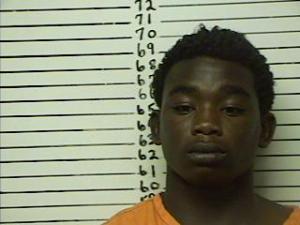 Friends of Lane have set up a gofundme.com project to help cover expenses for Christopher Lane's family.
"Please help us raise money to cover all expenses for Chris's family to be able to fly to Oklahoma to receive his body and take him back to Melbourne, Australia. Every cent is greatly appreciated and all donations will go right to his family! I recently spoke to Chris's father and he told me that if there is any money left over they will start a Christopher Lane Foundation."