This is an archived article and the information in the article may be outdated. Please look at the time stamp on the story to see when it was last updated.
BLAINE COUNTY, Okla. – Investigators say a fire revealed that several items had been taken from a Blaine County barn.
On June 2, fire crews were called to a barn fire approximately five miles from Watonga.
When firefighters were able to extinguish the blaze, they discovered that dozens of guns, ammunition, a John Deer Gator ATV, televisions, compound bows, crossbows, a rangefinder and rifle scopes were missing.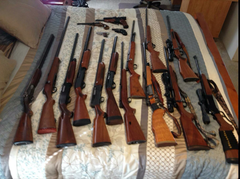 Investigators believe the fire was intentionally set by the person who burglarized the barn.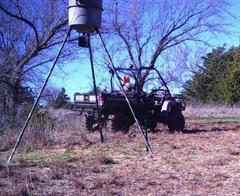 The property owner is offering up to a $25,000 reward for information that leads to the arrest and conviction of the person who committed the crime.
If you have any information, call the OSBI at 1-800-522-8017.
See a mistake? Report a typo here.