This is an archived article and the information in the article may be outdated. Please look at the time stamp on the story to see when it was last updated.
MOORE, Okla. – The Oklahoma State Bureau of Investigation is expected to reveal more evidence in a 34-year-old cold case.
On January 5, 1981, Tracey Neilson's husband found her dead inside of their apartment at the Jamestown Square Apartments in Moore.  It was her 21st birthday.
OSBI investigators say Tracey was ironing shirts and was watching television when someone came to the door. Investigators just released a new crime scene photograph. (see picture on the right)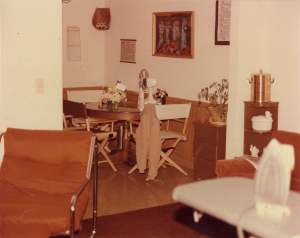 Investigators say Tracey had been stabbed numerous times.
During the next 34 years, investigators say they followed more than 1,600 leads, but with no luck.
In the past few years, the OSBI says they began a new cold case initiative which helped them determine new evidence existed in this case.
In January, the OSBI shared a crucial piece of evidence with the public, hoping it would spawn new leads pointing to the killer.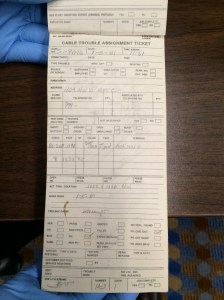 They released a cable ticket book found inside Tracey's home.
The last ticket in the book is for work on her cable before noon the morning she was killed.
At the time, the OSBI hadn't been able to figure out which cable company went out to Tracey's home.
After dozens of tips, investigators say they have learned the ticket book belonged to a Southwestern Bell employee.
Authorities are also searching for a keyring that was taken from the crime scene.
It is a simple key ring that read, "Tracey."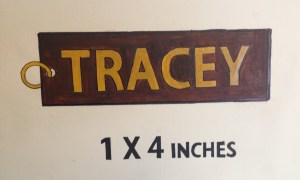 On Friday, OSBI officials announced that a $100,000 reward is being offered for the arrest and conviction of the person responsible for Tracey's death.
If you have any information on Tracey's death, please call 1-800-522-8017.
This is a developing story. Check back for updates.