This is an archived article and the information in the article may be outdated. Please look at the time stamp on the story to see when it was last updated.
OKLAHOMA CITY - Although the investigation into a deadly Southwest Airlines engine failure continues, we're learning more about the passengers who tried to help Jennifer Riordan.
Investigators can't explain with certainty why the left engine of Southwest Airlines Flight 1380 malfunctioned when the plane was reaching over 32,000 feet.
Riordan, 43, was partially sucked out of a shattered window, and passengers had to pull her back inside the plane.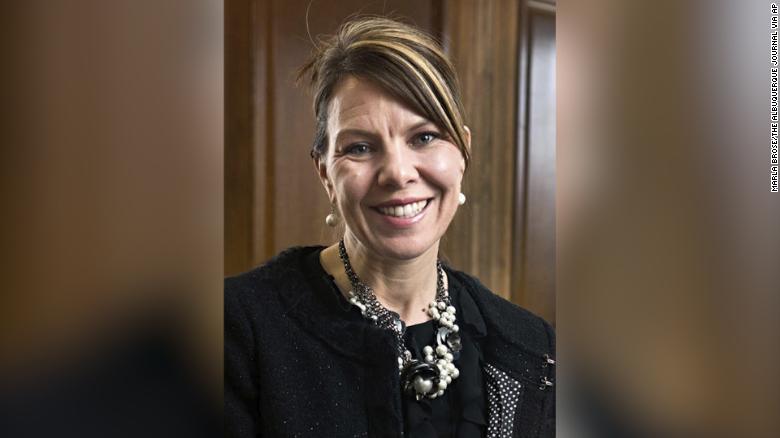 Sgt. Mike Pribble, with the Oklahoma City Police Department, was one of the Oklahomans on that fateful flight.
Pribble says he was on his way home after his girlfriend completed the half-marathon in New York City. He says his flight was supposed to fly from LaGuardia Airport to Dallas.
He was sitting in front of the right wing, several seats in front and across the aisle from where Riordan was seated.
"It was like a bomb going off. There was no doubt in my mind what had just happened," Pribble said.
He said you could hear a hissing sound after the engine blew, and the plane tilted to the left. However, he says everything seemed like it would be fine and he wasn't worried about the pilot landing.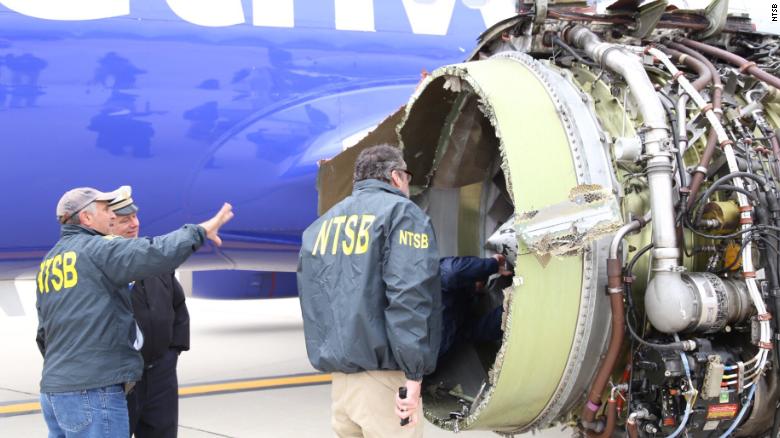 However, the window blew about five minutes later.
"When the window blew, it was loud. You could tell that the pressure had changed in the cabin. Like I said, my girlfriend lost her eardrum at that point. Somebody screamed, and it wasn't just a scream like somebody startled her, it was a scream of just utter terror. I looked over my shoulder and I noticed these two guys who were close by, it was almost like they were wrestling with someone," Pribble said.
Initially, he says he thought someone was panicking and the men were trying to restrain her.  When someone called for anyone who knew CPR to come help, Pribble says he attempted to get up but two nurses had already rushed to Riordan's side.
After several minutes, Pribble says he went back to offer to take one of their places and continue CPR.
"That's when I realized, I looked down at the poor lady and realized that she's succumb and there's probably not any hope of saving her," he said.
Pribble says when he touched Riordan, she was "very cold."
He says someone had thrown a seat cushion to the window to prevent the cabin from losing any additional pressure.
Amazingly, Pribble says that mostly everyone on the plane was very calm. However, he says he was terrified.
"I'm not afraid to say when something scares me. I've been scared a time or two. I've been on the tactical unit on this department. We serve a lot of warrants every week. Compared, that was sheer terror. You're locked in that plane, you can't get out. When you come to the realization that you're probably going to end in a crash landing, you just prepare yourself for the worst possible outcome," Pribble, who has been with the Oklahoma City Police Department for 23 years, said.
In fact, Pribble says it was the most terrifying day of his life.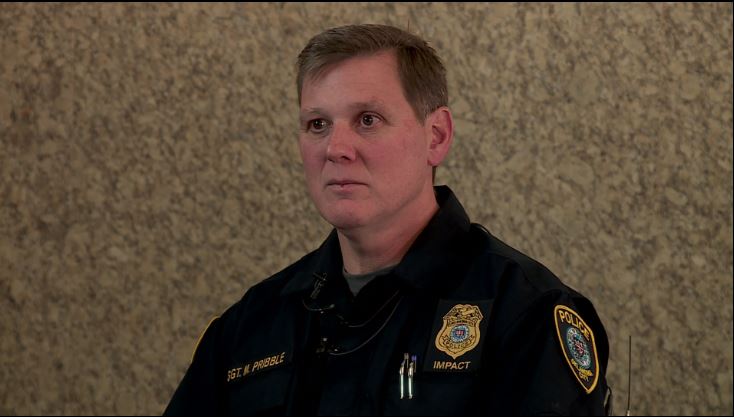 When it came time to land, he says the landing was "the smoothest landing I've ever had."
"She put it down like we were on butter," Pribble said, referring to Captain Tammie Jo Shults.
It's too soon to determine what happened, said National Transportation Safety Board Chairman Robert Sumwalt.
The NTSB will look into how an interior crack on a fan blade could have led to the engine failure. Sumwalt said it was "certainly not detectable from looking at it from the outside."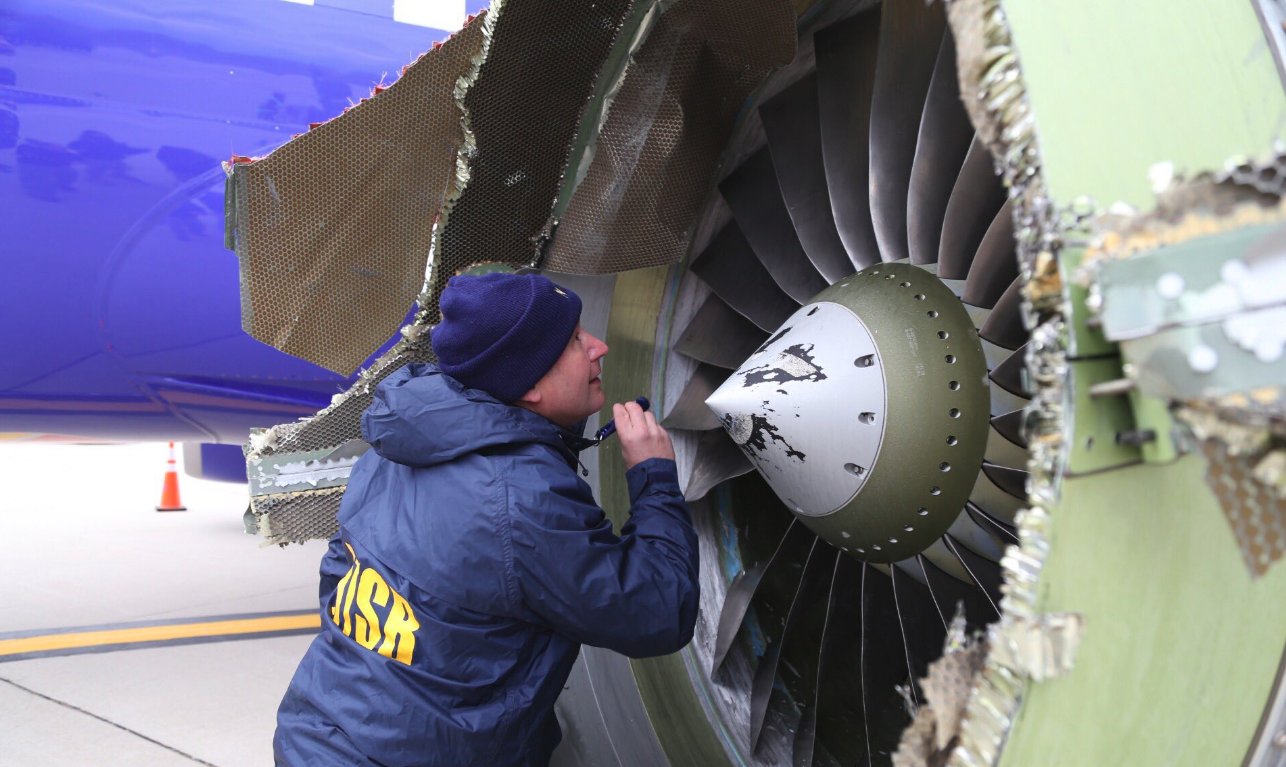 The crack was found in a fan blade of the CFM International 56-7B turbofan engine that separated during the incident.
The Federal Aviation Administration said Wednesday night it will issue a directive in the next two weeks requiring inspections of certain CFM56-7B engines. The directive will require an ultrasonic inspection of fan blades when they reach a fixed number of cycles.