This is an archived article and the information in the article may be outdated. Please look at the time stamp on the story to see when it was last updated.
NEW YORK CITY – For the first time in the United States, New York City issued a birth certificate reading "intersex" in the gender field.
The city's Department of Health and Mental Hygiene corrected the original birth certificate of Sara Kelly Keenan, born in Brooklyn 55 years ago.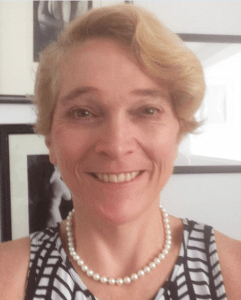 She received it in the mail at her Santa Cruz, California, home on Tuesday.
"It was wonderful. It was the first time I saw 'intersex' in print related to my name," said Keenan, an addiction life coach. "When I applied in court, I chose 'non-binary,' because that's an umbrella term that would also include gender variant people."
"A person may amend their birth certificate to have 'intersex' reflected on their birth certificate with appropriate documentary evidence from a US-licensed doctor," said Julien A. Martinez, a spokesman for the Department of Health and Mental Hygiene. "The department will continue to work with community partners as we adopt changes to more accurately reflect a person's sex."
Though Keenan had requested a term not strictly based on medical evidence, she found the city's correction "really validating."
Ultimately, the term "intersex" "carries more personal significance to me than 'non-binary,' " she said.
Gender issues
"Intersex" is a general term used for a variety of conditions in which a person's anatomy doesn't fit the typical definitions of female or male.
Keenan thinks of her story as "typical" for an intersex child, yet in an essential way, it is different from most: She was given up for adoption as an infant.
She was born to an unwed mother in a Brooklyn hospital, where she stayed for three weeks until she was transferred to a nearby orphanage, the Angel Guardian Home. Next, she was placed in foster care for five months and then adopted by a couple on Long Island. To this day, Keenan is unsure whether she underwent genital surgery during her first three weeks of life, as was typical for intersex children at that time, according to the Intersex Society of North America.
"I don't know enough about what happened to me as an infant, because the medical records were tied up in a sealed adoption, and then the medical records at the hospital were destroyed in a fire in the '70s," she said.
What she does know: "Gender issues came up almost immediately." At 3 or 4 years old, she realized that she was a girl, but "that wasn't what I felt like. … I wanted to be a boy," said Keenan. "A mistake had happened."
As she grew older, she refused to wear dresses, asked to join the Boy Scouts and dropped out of the Girl Scouts.
"I felt comfortable at times in groups of boys but knew I was different. And I felt comfortable even less of the time in groups of girls but knew I was different from them," Keenan said. "I never felt I belonged or fit in anywhere — but I looked like a little girl."
Still, by ninth grade, she wasn't showing signs of puberty.
"My body really became different physically from everyone else," said Keenan, who described herself at that stage as "a 6-foot-tall naked 8-year-old girl. That was a real problem in high school."
"I really hated my body. I hated my life. I felt cursed, and I felt like there was no hope for me," she said, and she began to cut herself. "If I had not been raised Catholic and believed that hell was waiting for me if I killed myself, I probably would have ended my life as a teenager."
A month after turning 16, she underwent an operation to address the fact that she hadn't entered puberty. Surgeons removed "what they said were ovaries that would never develop," Keenan explained, though it was actually testicular tissue that had grown where ovaries are located in females.
After the surgery, she started female hormone replacement therapy.
"They said I was 100% girl and I just couldn't make hormones, and that was the second lie of my life, and that lie stood for 30 more years, until I was 49 or 50 years old and used the Internet and a visit to an endocrinologist to confirm the truth," Keenan said.
'Pushed down the female track'
The original "lie" of an intersex birth had been perpetrated by the hospital and the adoption agency without her adoptive parents' knowledge or consent. However, this second lie relied on their participation, observed Keenan. Trying to learn why she was not developing normally, they had taken their 16-year-old daughter to a succession of doctors, who ordered various tests.
The results showed Keenan to be genetically male with female genitalia and mixed internal reproductive anatomy.
Today, she says she leads a wonderful life with her partner of 30-plus years, David.
"We're very happy, and we're considering retirement and what comes next in the next 30 years of our life," Keenan said. "But I'm not content, because infant genital surgeries are still happening in America."