This is an archived article and the information in the article may be outdated. Please look at the time stamp on the story to see when it was last updated.
BROKEN ARROW, Okla. – A judge has ruled that the younger of the two brothers who are accused of stabbing five of their family members to death will be tried as an adult.
Earlier this month, Tulsa County Public Defender Rob Nigh filed a motion for his client, 16-year-old Michael Bever, asking that the teen be certified as a child or youthful offender.
According to Oklahoma statute, defendants ages 15 to 17 who are charged with first-degree murder must be prosecuted as adults and not be subject to the provisions of the Youthful Offender Act or the Juvenile Code for certification.
Nigh's motion states that the law allowing juveniles to be charged as adults violates his client's due process rights under the 14th Amendment.
However, according to KJRH, Special Judge Martha Rupp Carter ruled Monday morning that Michael will be tried as an adult.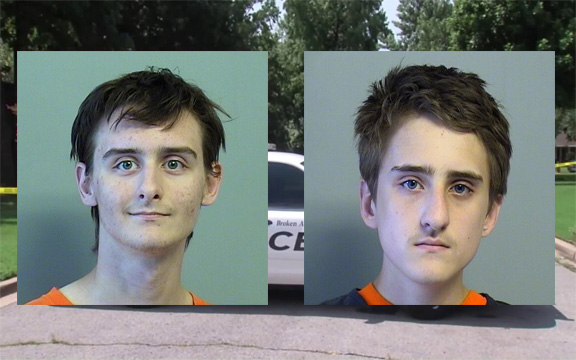 Michael and his 18-year-old brother, Robert Bever, are charged with five counts of first-degree murder in the deaths of their parents, David and April, and three of their siblings, ages 5, 7, and 12.
They are also charged with assault and battery with intent to kill for the attack on their 13-year-old sister, who survived.
Both brothers are charged as adults and have pleaded not guilty to the charges.
Nigh says he plans to appeal the judge's decision.
The brothers are scheduled to be in court Jan. 22.