This is an archived article and the information in the article may be outdated. Please look at the time stamp on the story to see when it was last updated.
TULSA, Okla. – Betty Shelby, the Tulsa police officer who fatally shot an unarmed black man last year, was found not guilty Wednesday of first-degree manslaughter.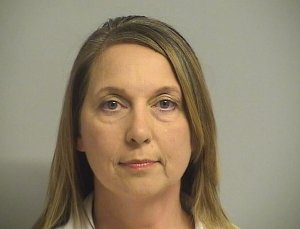 The jury deliberated for more than nine hours.
In September 2016, Shelby shot Terrence Crutcher next to his SUV on an Oklahoma road.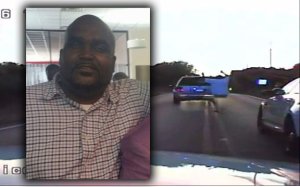 Prosecutors said in arrest filings that Shelby "reacted unreasonably by escalating the situation" into a fatal encounter.
The incident began when a witness called 911, and said a man was running away from a vehicle found abandoned in the middle of the road.
According to the witness, the man, Crutcher, kept saying the vehicle was going to blow up.
Shelby said once on scene, she cleared the vehicle and did not see anyone inside.
As she turned back to her patrol car, she said she saw Crutcher walking towards her.
She says Crutcher did not obey her commands when she told him to "show me your hands."
She also testified that Crutcher put his hands on the vehicle and moved to reach into the vehicle.
That's when Shelby fired her weapon at Crutcher, and the officer next to her, Officer Tyler Turnbough, tased him.
An autopsy revealed PCP was found in Crutcher's system at the time of the shooting.
During cross-examination, Shelby said even though she noticed Crutcher smelled like PCP chemicals, she had forgotten to mention it in her interrogation interview.
"In spite of anything that Terence may have done in his past that may have a negative turn to it, it does not justify murder," said Dr. Rodney Goss with Morning Star Baptist Church. "It doesn't matter; she didn't have a toxicology report when she murdered him. She didn't know about anything in his past when she murdered him."
"This is definitely a tough pill to swallow," Tiffany Crutcher said after a jury found Officer Betty Shelby not guilty of her brother's killing. "Now we have to go home and hug on his kids."
Governor Fallin issued a statement on the verdict saying:
"I ask Oklahomans to respect our criminal justice system and especially the jurors, who heard the evidence from both sides in this case. Those who disagree with the verdict have the right to express their opinions; I just ask that they do so in a peaceful manner. I appeal to Tulsans and others to remain calm. Our thoughts and prayers should be with the Terence Crutcher and Betty Shelby families during this difficult time."