This is an archived article and the information in the article may be outdated. Please look at the time stamp on the story to see when it was last updated.
OKLAHOMA CITY - The jury reached a decision for the punishment of the men convicted in the "Cathouse" murder trial Friday.
The case is known as the "Cathouse murders" because one of the victims was a prostitute on the HBO reality show called "Cathouse."
For five weeks, the jurors have heard hours of testimony about the brutal murders.
Six people were killed, including two unborn babies.
Denny Phillips and Russell Hogshooter were convicted Monday for conspiracy and six counts of murder.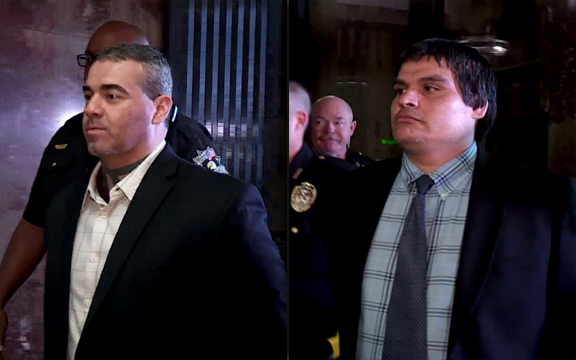 Thursday, the jury heard closing arguments in the punishment phase of the trial.
Prosecutors said this was one of the worst cases they've ever seen.
They talked about the brutality of the murders, showing pictures of the victims again to the jury, and describing the torture they must have endured when they were shot, stabbed, and their bodies set on fire.
Prosecutors said Denny Phillips ordered Russell Hogshooter and two other men to kill known drug dealer Casey Barrientos over a dispute involving money.
Attorneys for the state also said three women at the house that night were killed to get rid of them as witnesses.
Brooke Phillips and Milagros Berrera were pregnant.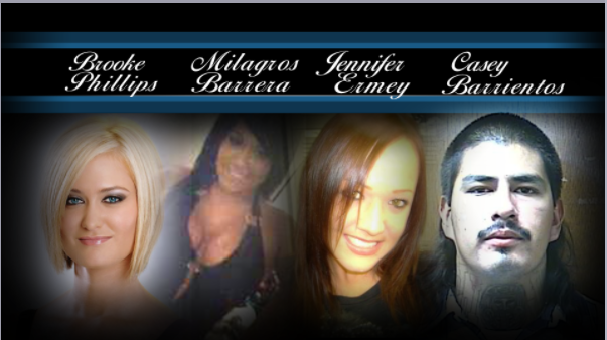 Defense attorneys argued, the state's two star witnesses, the men who pleaded guilty in the crime already, unfairly avoided death in exchange for testifying on behalf of the state.
Things took a lot longer than expected during closing arguments Thursday because of misconduct from a juror, who ultimately got kicked off the case.
She gave a children's book to the mother of Denny Phillips.
The juror indicated she wanted the book - a Chickasaw story - to go to Phillips' young child, who defense attorneys talked about in court as a reason for Phillips' life to be spared.
After the juror answered a few questions from Judge Tim Henderson, the juror was removed and replaced by an alternate.
The jury went to deliberations shortly after 5 p.m. Thursday
They were deciding between life in prison, life without parole, or death.
The jury must come to a unanimous decision on punishment, or it will be up to the judge to decide whether to give Phillips and Hogshooter life in prison or life without parole.
On Friday, the jury announced they reached a decision on the men's punishment.
The jury recommended Denny Phillips and Russell Hogshooter both be sentenced to serve life without parole for the six murder charges.
Formal sentencing is scheduled for August 11.