This is an archived article and the information in the article may be outdated. Please look at the time stamp on the story to see when it was last updated.
STILLWATER, Okla.–It's well known that Oklahomans have an incredible work ethic.  So when KFOR searches for skilled job candidates – we look to the talent that can be found right here in our state.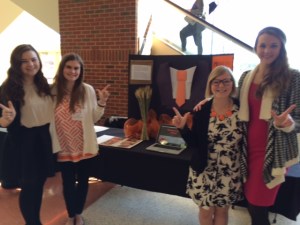 This morning NewsChannel 4 headed to Stillwater to attend OSU's massive job fair and meet potential candidates who are about to graduate and head out into the work field.
We found highly qualified young men and women looking for their first "big" break.  We weren't the only ones!   Recruiters from large corporations and even the State Department interviewed potential candidates.
OSU's Employment Development Coordinator Bianca Townsend told us, "This is about connecting qualified enthusiastic students to employers who are looking to usher in a new wave of millennials. Those who are excited about learning growing and being the best employees they can be."
OU plans to hold a similar job fair in a matter of weeks.