This is an archived article and the information in the article may be outdated. Please look at the time stamp on the story to see when it was last updated.
PRAGUE, Okla. — A lawsuit involving one of the oil companies accused of causing a 5.7 magnitude quake in Oklahoma has been dropped after the company reached a settlement with a couple affected by the earthquake.
In November 2011, a 5.7 magnitude earthquake rattled the Prauge area.
Sandra Ladra said she suffered physical injuries in the quake.
"Whenever I got up, I could feel blood running down my leg," Ladra said.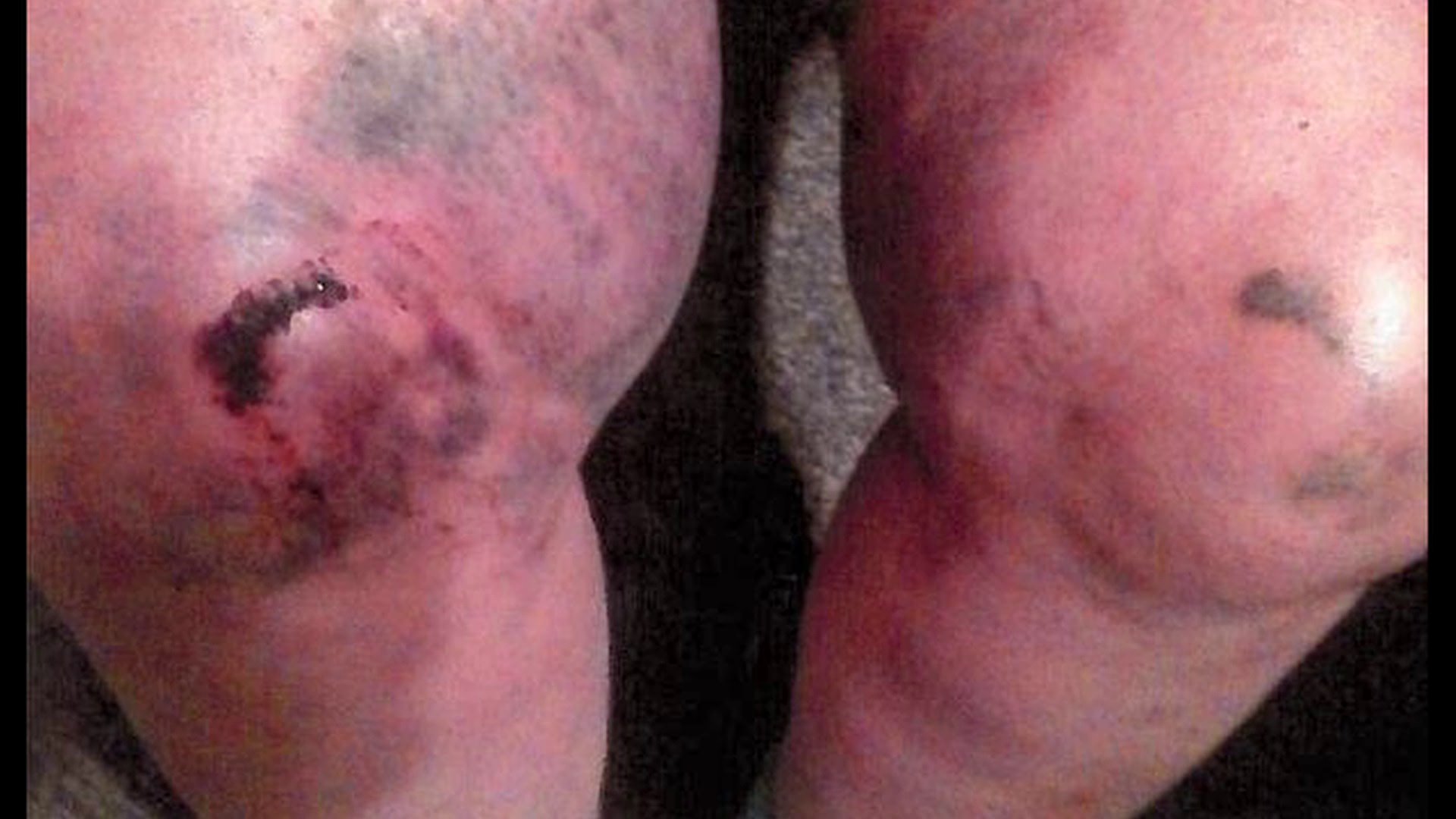 "During the earthquake a lot of the rock fell down off the chimney and struck her in her legs," Scott Poynter, Ladra's attorney, told NewsChannel 4 in 2014.
After stitches and some therapy, she also had to have knee replacement surgery.
Sandra and her husband Gary Ladra also had damage to their home due to the quake.
Oklahoma's earthquakes have been linked to oil and gas production.
State regulators have shut down or imposed new restrictions on underground wells that are used for wastewater disposal.
A few years ago, the Oklahoma Supreme Court ruled 7-0 that plaintiffs can seek damages for personal and property injury in a district court.
That is when the Ladras filed a lawsuit against Spress Oil and Old Dominion, LLC.
This week we are learning the lawsuit against Spress Oil has been dropped after the company reached a settlement with the Ladras, the Stillwater News Press reports.
"This is the first oil company that in our opinion has done the right thing and said, 'Okay, let's come to terms." (It's a) public acknowledgement that says 'We want to move forward and let the people who have been damaged move forward.'" Poynter, said.
Details of the settlement were not released.
The lawsuit against Oil Dominion will continue.