This is an archived article and the information in the article may be outdated. Please look at the time stamp on the story to see when it was last updated.
DUNCAN, Okla. – A Duncan man who was convicted of murdering his family is back in the court system with a lawsuit claiming he needs to pay back more than $85,000 he borrowed from his grandmother's trust in 2013, the Duncan Banner reports.
On Oct. 13, 2014, authorities say a housekeeper discovered the bodies of John Hruby, Tinker Hruby and their daughter, Katherine, inside the family's home.
Investigators said they were shot to death in their kitchen.
Alan Hruby, 21, was charged with three counts of first-degree murder after allegedly confessing to the murders the next day.
Investigators said money was likely the motive behind the killings, adding Hruby's parents cut off his finances shortly before the murders.
In March 2016, Hruby pleaded guilty to all three counts of murder and was sentenced to serve three consecutive life sentences without parole and no contact with his family or the media.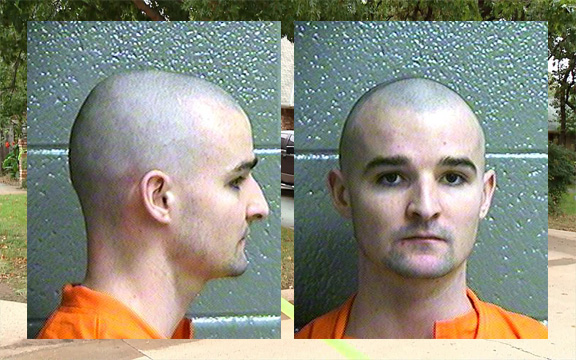 Had the family not requested the life sentences, Stephens County District Attorney Jason Hicks said Hruby would have most likely received a death sentence.
Hruby also waived his right to an appeal.
When asked about the condition that Hruby is not to have contact with his family or the media, Hicks said they don't want the possibility of book or movie deals "where he has profits coming into his own pockets" or interviews that would cause the family to keep "going through all of the emotions they went through back in October of 2014."
According to the Duncan Banner, Hruby became the sole beneficiary of his father's estate, which includes his grandmother's trust when he turned 21.
Court documents state Hruby is allowed to terminate the trust and immediately distribute the money in the estate if a response is filed within 60 days of his 21st birthday.
However, if no response is received, the trust will continue and will be terminated and distributed on his 35th birthday.
Now that Hruby is 21, a family member has filed a lawsuit asking Hruby to terminate the trust and distribute the money in it.
Court documents state that in 2013, Hruby signed three promissory notes that deal with money he owed his grandmother for opening a credit card in her name.
According to the documents, the promissory notes Hruby signed stated he must pay a total amount of $85,931,93 by May 10, 2016.
A lawsuit filed in Stephens County on May 11, 2016, is asking that since Hruby did not pay the amount owed, he should terminate the trust and distribute the money in it.
A hearing is scheduled for June 28th, 2016.
Click here to read more on the Hruby lawsuit