This is an archived article and the information in the article may be outdated. Please look at the time stamp on the story to see when it was last updated.
EDMOND, Okla. – It was a lifelong dream to serve his country.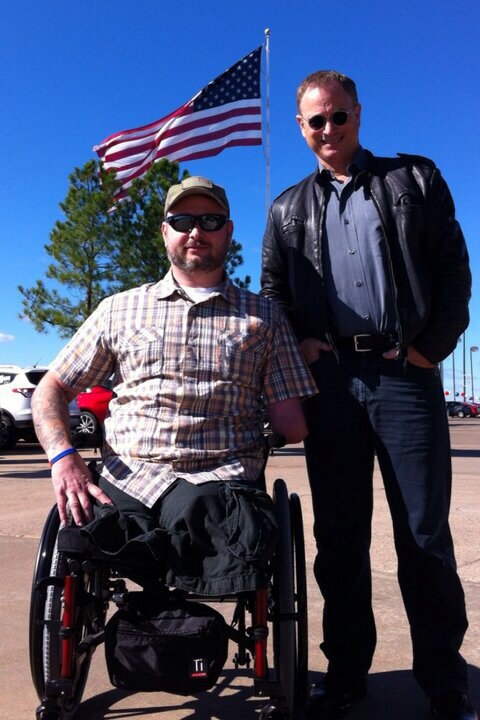 Sept. 21, 2006, Rusty Dunagan enlisted in the United States Army.
He was on his second tour of duty, a routine patrol in an Afghan village.
He knew the dangers of war.
Dunagan said, "The solider behind me stepped on a land mine. It was a primary device. It set off a secondary device which was a homemade bomb and I was on top of that homemade bomb."
Sgt. Dunagan was propelled 50 feet into a filthy creek.
The blast took both of rusty's legs and his left arm but he had a remarkable will to survive.
He said, "Thank God I'm alive. Now it's time to get back to my family, get healed up and carry on."
Rusty overcame serious infections & endured nearly 40 surgeries only to face a new battle at home. Suddenly, those daily chores, like changing daughter, Rosa Lee's diaper, became a challenge.
But Rusty has a new ally in his fight for independence.
Gary Sinise, best known for his role as "Lieutenant Dan" in Forrest Gump, is a voice for our nation's war heroes.
Playing a double amputee gave him new perspective and appreciation for wounded warriors.
Sinise told us, "I wanted to play the part accurately so I looked into it and what it would be like. I met hundreds, maybe thousands of injured vets."
Sinise is hosting a huge fundraising banquet in March at the National Cowboy & Western Heritage Museum and a special screening of his Oscar-winning film, Forrest Gump.
The proceeds will be used to build a custom "Smart Home" for Rusty Dunagan.
Each house is specially designed to ease the day-to-day challenges.
Sinise said, "Getting down the hall, into the bathroom, turning on the lights; we want to make their life more independent and manageable so we build these smart technology homes that offer a lot of features for the vet and family."
Despite the trials, this father of five says he WILL adapt and overcome.
The triple amputee said he loves his country and will always be a defender of freedom.
"And given the chance, there would be no doubt I would serve again," Dunagan said.
MORE: Information about Gary Sinise's foundation and tickets for the fundraisers