This is an archived article and the information in the article may be outdated. Please look at the time stamp on the story to see when it was last updated.
TULSA, Okla. – A jury who found a mother guilty of killing her baby recommended a life sentence, plus 13 years.
Ruth Lewis, 23, was convicted, by a jury, of child abuse murder and two counts of child neglect.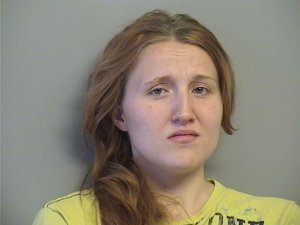 The jury recommended a life sentence, plus 13 years for all counts.
Lewis' 7-month-old son Zayden Meyers was found unresponsive in May 2016 and later died.
"This little boy was found to have a brain injury that usually comes from some kind of strike or shake, it's not something that is an accidental injury," Cpl. Greg Smith told KJRH.
Lewis was then charged with child neglect after the Tulsa Police Department said her 16-month-old daughter showed signs of neglect.
Her sentencing is set for April 13.