This is an archived article and the information in the article may be outdated. Please look at the time stamp on the story to see when it was last updated.
OKLAHOMA CITY – Roxanne Randall, mother of Lincoln Lewis who was murdered by Randall's then-boyfriend, reached out to News 4 to talk about her 2 year nightmare.
Yesterday, Bert Franklin, a Tulsa dentist, was found guilty of killing 19-month-old Lincoln Lewis.
Randall sent KFOR a statement this afternoon, describing her ordeal.
"A little over two years ago I woke up to the most horrific tragedy a mother or parent could imagine. My baby was dying in my arms, and I didn't know why. His abuser was hiding in plain site and the last person I or anyone else would suspect.
Lincoln was a perfect baby and from day one, had to fight to survive. He courageously fought and won his preemie battle, only to have his life cut short at 18 months old, and by someone who claimed to love him. The day he was born, I begged God to heal him and let him stay. I promised to love him, unconditionally, for the rest of our lives. Although he isn't physically here, that love will never diminish; Lincoln's death was a nightmare I face every day. But He is still very much a part of our family. I wholeheartedly believe that he would still be here today if the people that had knowledge of Bert Franklin's abusive behaviors would have reported him. This should serve as a reminder that abusers aren't always easily identifiable. They often hide among us as successful people and loving fathers. Someone's profession, race, religion, or social standing should never be a determining factor of whether or not you should report them for abusing a child.
I want to thank all of the people who helped give Lincoln the justice he deserved. First, I am Thankful to God who is so faithful. He's given me the strength to survive and carry on for over two years. Thank you to all of you who were eating, sleeping, and breathing this case for the last two years. I'm forever grateful for Detective Motley and her partner Detective Alfred with the OKCPD crimes against children unit, Prosecuting attorneys Gayland Gieger and Ryan Stephenson along with everyone else in SVU office. They truly poured their hearts into giving Lincoln justice. Thank you to Dr. Baxter, Dr. Miller, Dr. Brown for being such remarkable and brilliant expert witnesses. Judge Cindy Truong, the jurors, and alternates for delivering the justice we've prayed for. Detective Gordon, and the two confidential informants who saved my life by choosing to report Bert instead of carry out his plan. Lastly, thank you to all my friends, family, and even complete strangers who have helped me navigate the darkest days of my life. Thank you to all of you for helping keep Lincoln's memory alive."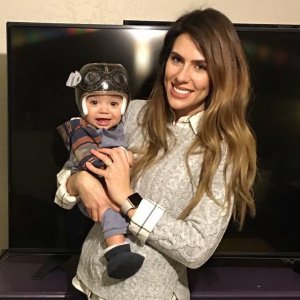 Franklin's jury recommended life without parole for murder in the first degree and solicitation of murder for trying to get Randall killed while he was in jail. Formal sentencing is set for October 19.