This is an archived article and the information in the article may be outdated. Please look at the time stamp on the story to see when it was last updated.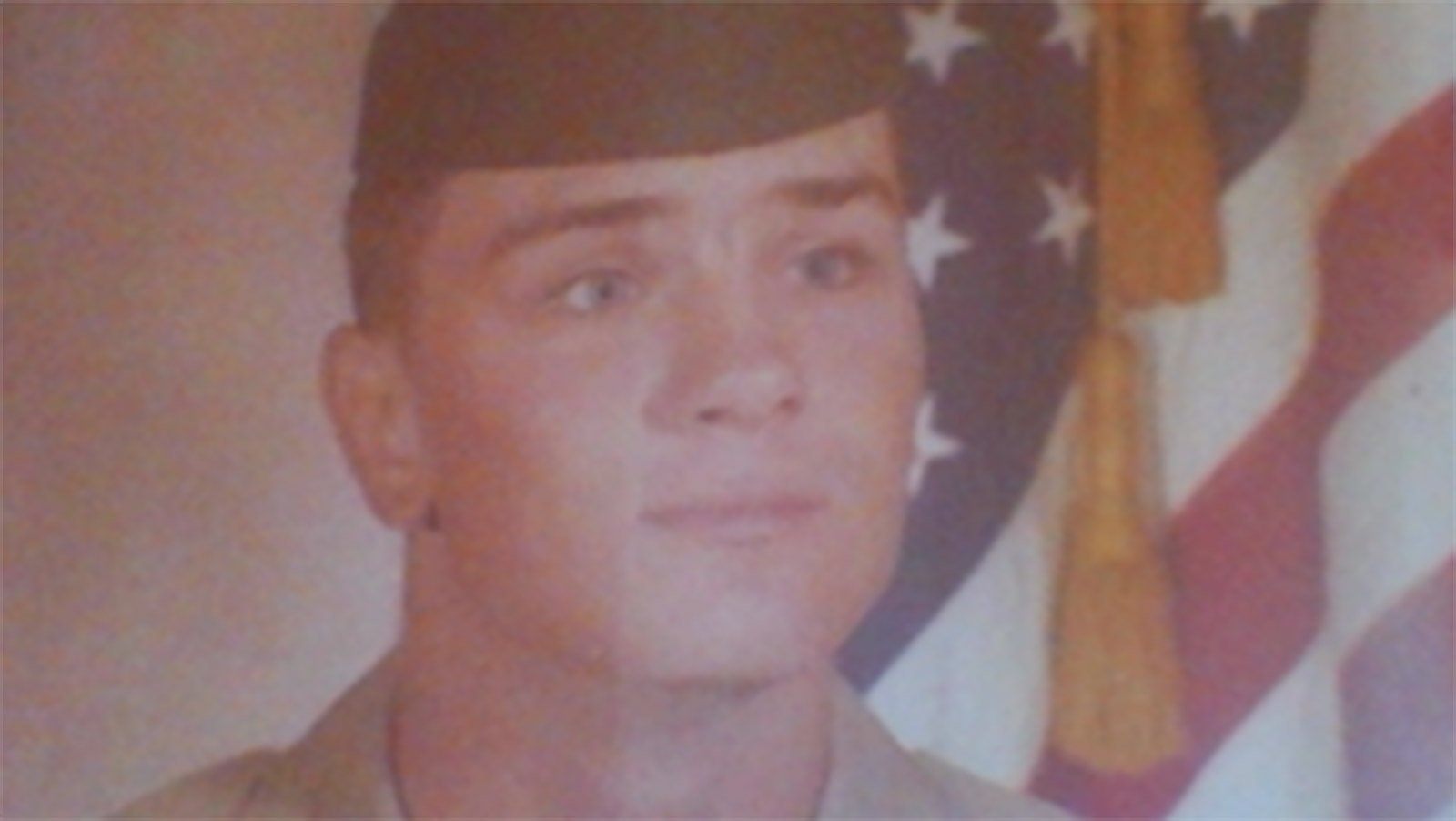 Ever since her son disappeared almost 30 years ago, led someplace by his mental illness, Karen Bilyeu waited for him to call.
She came up with theories: Maybe he witnessed a crime and was now hiding in a witness protection program. Maybe he was dead.
His name was John Dean Dickens, and he was stocky and blue-eyed, with a baritone voice.
"One day, you want to think he's alive," the 72-year-old Cherryvale, Kansas, woman said. "The next day you don't believe yourself." But she remained hopeful and asked a retired police officer friend to try to find her boy.
Then, last month, Bilyeu found him.
The 54-year-old Dickens — known as J.D. — had died in May and been buried in a California grave, after the Orange County Sheriff coroner's office mixed him up with another homeless man, Francis M. Kerrigan, who was alive. Local media covered the story, and it went viral.
At that moment, the lives of two families from California and Kansas became intertwined. They both loved an estranged, mentally ill, homeless family member, and tried to keep them close, but couldn't. They both worried whether the men were cold or hungry or dead.
Bilyeu said she didn't know her son was homeless until she learned of his death from the Orange County coroner's office.
"At least he's not suffering … not going hungry," Bilyeu said.
Orange County officials are investigating how the mix-up happened. They plan to exhume Dickens' body and cremate him at his family's request.
'Maybe he'll call this birthday'
J.D. was good at math, his younger sister, Diane Keaton, said. He would often help her with her homework, but they still bickered like siblings, she recalled, particularly when Dickens blasted Jackson Browne's "Running on Empty."
"That's one reason he might have survived so long on his own: He had street smarts, he had the capability of thought," said Keaton, 52, of Parsons, Kansas.
At 16, Dickens started to disappear and use drugs, his mother said. Shortly after, he was diagnosed with schizophrenia.
When he turned 18, he would leave home for months at a time but always popped back up, his family said.
"I always got frequent phone calls from him to let me know he was OK and to check on my well-being," Bilyeu said.
J.D. began to settle down — albeit briefly — after a stint in the US Army in the 1980s, his family said.
In the late 1980s, he briefly stayed with Keaton, who was married, pregnant with her third child and living in Arkansas. But Keaton and her husband were struggling financially and their electricity was turned off, she said. They couldn't afford to support their family and her brother.
So, J.D. left on good terms. He promised to let her know when he got settled.
"It wasn't a big deal for him because he was used to getting up and going," Keaton said.
J.D. made his way to Phoenix, and Bilyeu recalled having a cryptic conversation with him while he was there.
He said his car was stolen, and he knew who did it. But if he tried to recover the car, there would be trouble.
"We discussed it and we agreed, maybe the best thing was to leave it, get out the atlas and go down the road a little way," Bilyeu said.
Again, he promised to call as soon as he got settled. That was the last time they talked.
"It's heartbreaking, and it's just over and over and over because you get your hopes up," Bilyeu said. "Maybe he'll call this birthday, and you hear nothing."
"It's the worst thing that could ever happen to a parent," she said, "not knowing if (your child) is OK, if they're hungry."
'My heart breaks for them'
About 15 years ago, Kerrigan was diagnosed with schizophrenia and bipolar disorder, said his sister, Carole Meikel, 56, of Silverado, California. She said the challenges her family and Dickens' family faced were identical. "My heart breaks for them," she said.
Kerrigan's life started to unravel a few years after the diagnosis, when their mother died about a decade ago. That's when he became homeless, Meikel said.
Meikel said her family tried to get her brother, known as Frankie, into housing, but he wanted to stay on the streets. Mostly, she said, he was good about keeping in touch, but she still feared that something would happen to him.
Mistaken identity
In May, the Kerrigan family got a call from the Orange County coroner's office with startling news: Frankie was dead, they said.
Officials told 82-year-old Francis J. Kerrigan that they had identified his son through his fingerprints, and that they didn't need the elder Kerrigan to identify the body, members of the Kerrigan family said.
Speaking through his lawyer, the elder Kerrigan told CNN he believed his son was dead at that point — "no question about it." But a Kerrigan family attorney said officials had actually identified the body found outside the cellular store in Fountain Valley using an old Department of Motor Vehicles identification.
An autopsy said that man died of an enlarged heart and fluid in his lungs, KABC reported.
The Kerrigans saw the body days before a funeral on May 12, and it was tough to recognize, the station reported.
But on May 23, Frankie called his father from the home of a family friend, who had served as a pallbearer at the funeral. He was alive. Days later, the family attorney notified the coroner's office of the mistake.
The attorney has filed notices of claims, a prelude to a lawsuit, against Orange County on behalf of the elder Kerrigan and Meikel, seeking a little more than $2 million. The court papers allege the younger Kerrigan's civil rights were violated and the family suffered emotional distress.
'That's J.D. — I know it'
On May 30, Orange County officials correctly identified the body using fingerprints. About a month later, Orange County officials reached J.D.'s stepsister in Illinois, who passed a message to Bilyeau, Keaton said.
An official later told Bilyeu of her son's death in Fountain Valley, but not about the cause of death, Keaton said.
"What upsets me and Mom … is the media knew what he died from, the (Kerrigan) family knew what he died from and the attorneys knew," she said. "She should have told us." Keaton said Orange County officials also didn't mention the mix-up to her mother.
Keaton, who had seen news reports about the burial mix-up, suspected her brother may have been the misidentified body. She also noticed that a form to consent to his cremation said he died in Fountain Valley and was homeless, like the man in the news reports.
Her brother's physical description also matched the description of the unidentified man.
She called her mother around midnight with the news. "That's J.D. — I know it," she said.
A Kerrigan family attorney, who knew the identity of the misidentified body, later confirmed it was her brother, Keaton said.
Soon, Bilyeu will get her son's ashes and she may spread them at a family plot. Or she may hold onto them, and she'll leave instructions to bury the two urns together when she's cremated.
"He and I have always been so close," she said.