This is an archived article and the information in the article may be outdated. Please look at the time stamp on the story to see when it was last updated.
DALLAS - All five living presidents honored one of their own at the dedication ceremony of the nation's 13 presidential library.
Thousands of people filled the SMU courtyard outside of the George W. Bush Presidential Center Thursday.
Security was tight as all of the nation's living presidents gathered to celebrate a former president's legacy.
The more than 43,000 square-foot museum welcomes visitors through a Freedom Hall complete with HD video display.
Not far away from that is a recreation of the Oval Office.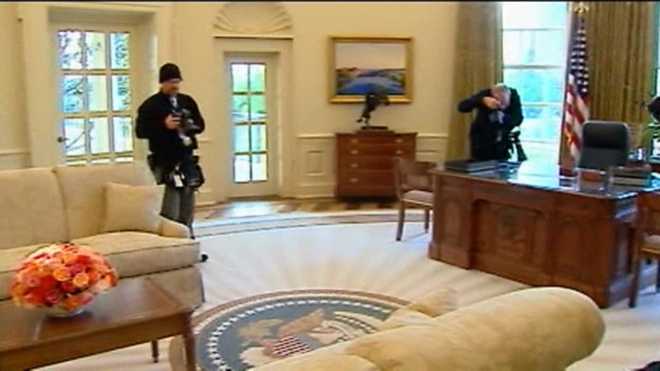 Also inside, thousands of artifacts like bent beams from the World Trade Center.
The museum's designers promise an honest examination of President Bush's often controversial time in office.
It spans from the Sept. 11 attacks to the war in Iraq to the aftermath of Hurricane Katrina and the financial crisis.
There is even a "Decision Points Theatre" that allows visitors to decide what they would have done in the president's shoes.
The library also explores issues close to Pres. Bush's heart like his efforts in education and global health.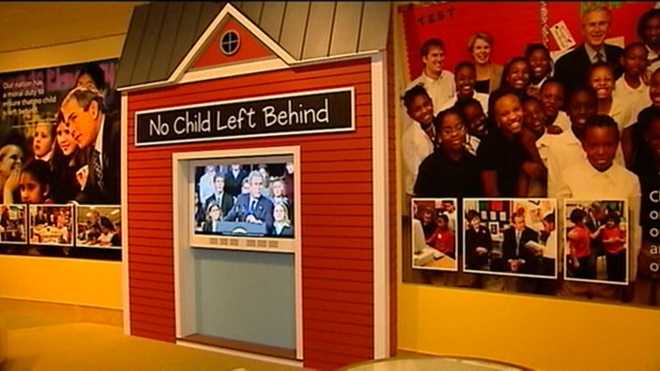 Members of the Bush Foundation said they hope it is a lasting testament not to a president but to the principles that motivated him.
The final touch on the dedication is Thursday evening.
Organizers will light the Freedom Hall which will be followed by a fireworks display.
By: Danielle Leigh for NBC News