This is an archived article and the information in the article may be outdated. Please look at the time stamp on the story to see when it was last updated.
OKLAHOMA CITY — Oklahoma game wardens are investigating the death of a local celebrity owl.
Over the past six years, seven million viewers logged on to watch the Click family's live camera feed.
Young Alessondra Click named the pair of great horned owls "Mr. and Mrs Tiger" because of their markings.
The Tigers decided to nest in the window box of her Rose Creek home.
"I set up a camera that enabled her to watch it in another area of the house. The streaming service we used had to be open to the public. That's really where it all began," said Alessondra's father, Jeff Click.
That was the beginning of a story that would touch people the world over.
"A woman emailed a few years ago that her mother had terminal cancer and spent her last days watching this feed all day," Click remembers.
There were six seasons of courting and laying and nesting and fledging.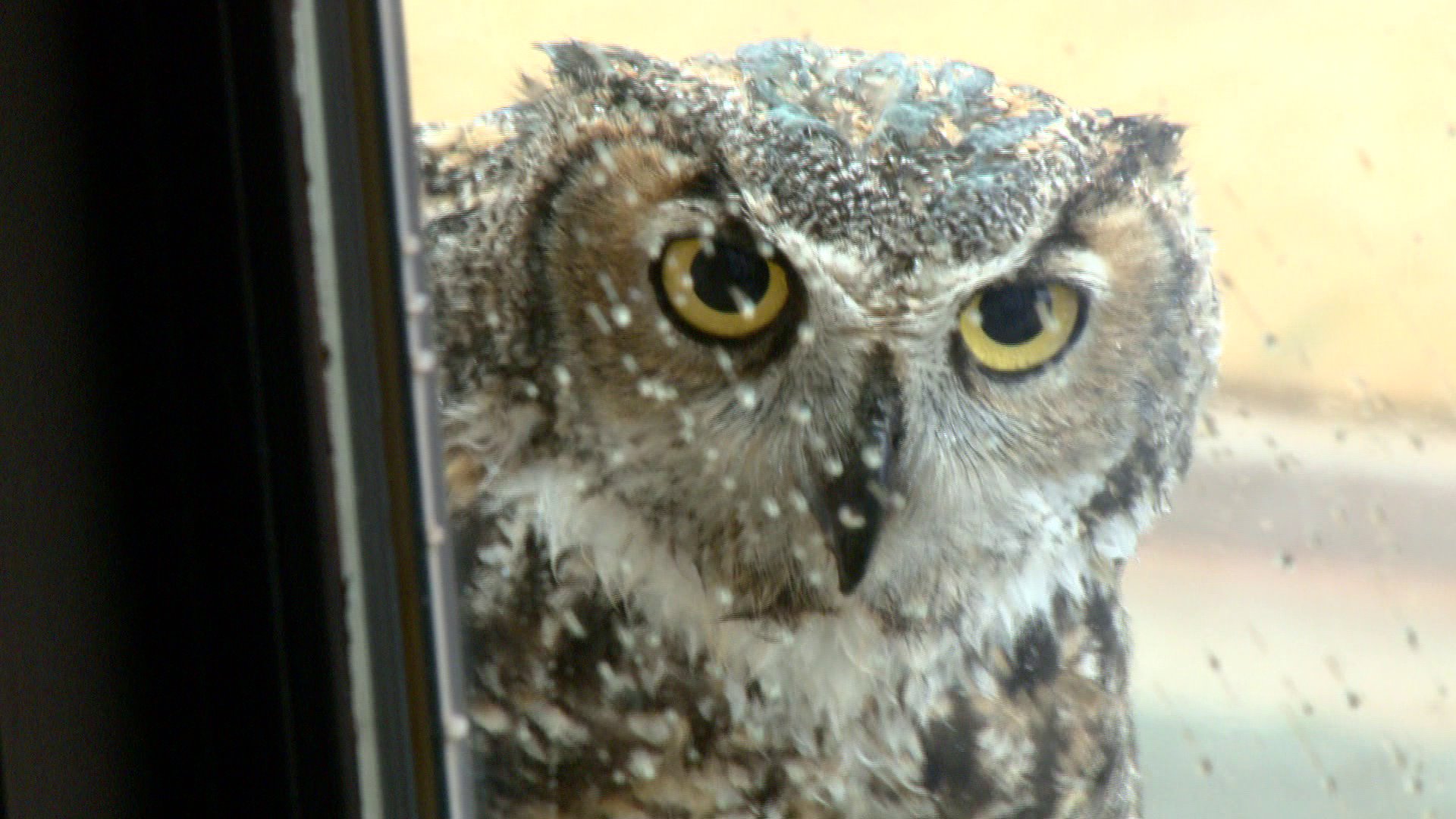 Ten owlets hatched in their window box.
Alessondra was looking forward to next year's hatching. She'd already started hearing Mrs. Tiger hoot in the night.
Their story has enchanted people around the world.
Until October 4th, when a pellet gun, fired by a careless shooter brought all of that to a screeching halt.
A neighbor's surveillance video captured Mrs. Tiger crash landing into a home nearby and falling to her death.
"I just loved them so much," Alessondra said. "They were like a part of our family and when my parents told me it was like a pet dying. It made me really sad and kind of mad."
Alessondra's mom, Deziray Click commissioned a necropsy at OSU, confirming a cause of death.
"Definitely by measurements. The vet was 100% certain (Mrs. Tiger) was shot," said Deziray Click.
"When we finally got the results back we were shocked," said Jeff.
State game wardens are investigating the death of Mrs. Tiger.
It is a misdemeanor to kill a great horned owl. They are a federally protected species.
"This was a celebrity bird," said game warden Wade Farrar. "We treat it a little more special than if it was out in the woods and no one cared about that bird. This one had millions of followers all across the world."
It was a lifelong dream of Alessondra's to hold the owl she'd grown to admire and love.
Unfortunately, her chance came after Mrs. Tiger's death, a moment to say goodbye to the lifeless bird that brought life to so many.
"We believe Alessondra and these owls and those who have followed for years deserve some answers," said Jeff.
The game warden investigation is underway right now. They will be knocking on doors next week to get to the bottom of who shot the owl.
In the meantime, Mr. Tiger continues to hoot for his missing mate.
Researchers say there is a chance he will choose another mate, now that Mrs. Tiger is gone.