This is an archived article and the information in the article may be outdated. Please look at the time stamp on the story to see when it was last updated.
OKLAHOMA CITY – A local firefighter has died after crashing head-on into a tractor earlier this month.
Just before 6 a.m. on August 3rd, officials say a small SUV crashed head-on into a line maintenance tractor near Western and 122nd.
The front blade of the tractor crashed through the windshield, briefly trapping the SUV's driver.
Fire crews were able to extract the driver, who was then rushed to a local hospital.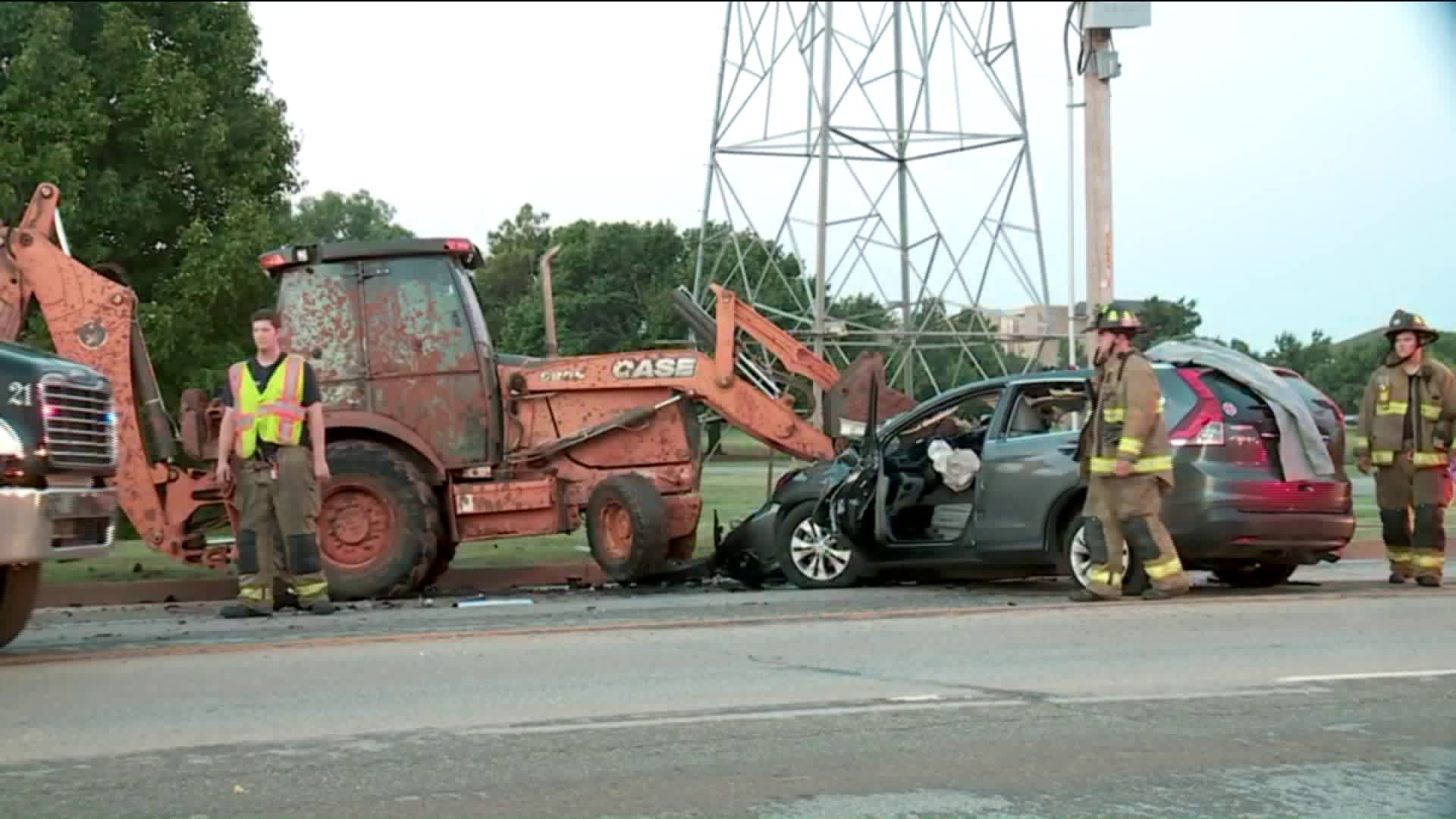 The driver, who has since been identified as Todd Evers, passed away this week due to injuries he sustained in the crash.
Evers was a fire prevention inspector for the Tinker Fire Department.
Officials told KFOR Evers served the community for more than 20 years.