This is an archived article and the information in the article may be outdated. Please look at the time stamp on the story to see when it was last updated.
Updated 8:52 a.m. 7/23/14:
WARR ACRES, Okla. – The Warr Acres Police Department says that the man who went missing from a Walmart after he locked himself out of a truck has been found safe.  Police say Gary Near is fine and there was no foul play.
WARR ACRES, Okla. - A truck driver went missing after accidentally locking himself out of his vehicle.
Police say Gary Near, 55, had just stopped at the Warr Acres Walmart to deliver a load when he locked himself out of his truck.
While Walmart employees were making arrangements to unlock the truck, Near was seen walking towards the Warr Acres Post Office around 2:25 a.m. Tuesday.
His cell phone and personal papers were left in the cab of the truck.
He has not been heard from since and all attempts to locate him have failed.
Near is a 6'2" white male with brown hair, brown eyes, a mustache and weighs around 240 pounds.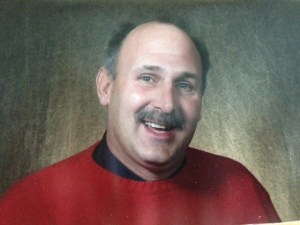 He was last seen wearing a light-colored, short-sleeve button-up shirt and khaki shorts.
Police say Near is from Fort Collins, Colorado.
If you have any information on Near's whereabouts, please contact Warr Acres Police at (405)789-3329.