This is an archived article and the information in the article may be outdated. Please look at the time stamp on the story to see when it was last updated.
UPDATE: At 9:45, Shawnee Police confirmed the lockdown has been lifted.
According to Authorities, they are still searching for the suspect Brice Winrow.  Shawnee Police believes the suspect has left campus.  University officials say classes will start at 9:30 a.m.
SHAWNEE, Okla. – Oklahoma Baptist University has been placed on lockdown as police search for a man considered armed and dangerous.
Officers are looking for Brice Winrow, 32.
He is about 6'3, 240 pounds and was last seen wearing a red shirt, jeans and a red and black hat.
Police say their search for Winrow began with a pursuit.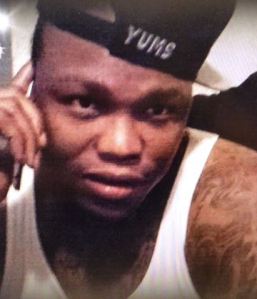 "At 4:16 Shawnee Police got a call for a reckless driver near 177 and MacArthur here in town," Dan Shumaker, with the Shawnee Police Department, said.
Officers said the vehicle he was driving was stolen.
While they were hot on his tail he cashed near OBU's campus.
"We were able to make contact with the other occupant which was a female and we are looking at her as a possible victim with the stolen vehicle," Shumaker said.
Police say Winrow got away and ran toward the school.
As soon as OBU officials got the call from police they alerted students and staff and locked down the campus.
"I'm sure its an inconvenience to stay in place for a few hours, but in the long run it's definitely worth it if you save someone's life or keep our students safe. That's our top priority," Kenny Day, with OBU, said.
Police say Winrow has a lengthy rap sheet and was recently in court for a car theft.
"If you run across somebody this would probably not be a good night to offer pedestrians a ride or anything like that," Shumaker said.
Police said they will stay near the campus until they find Winrow.
If you see Winrow you are asked not to approach him and call 911 immediately.