This is an archived article and the information in the article may be outdated. Please look at the time stamp on the story to see when it was last updated.
LUTHER, Okla. -- We're hearing for the first time from a father and son who said they witnessed an act of arson that led to last week's wildfires in Luther.
"For somebody to take the initiative to set fire to something like that, they need help, they need help," John Moore said.
He's referring to a pickup truck driver who he said is responsible for burning 2,600 acres in Luther Friday afternoon.
John and his father, Leeman, said they saw that fire being set as they were driving home from work.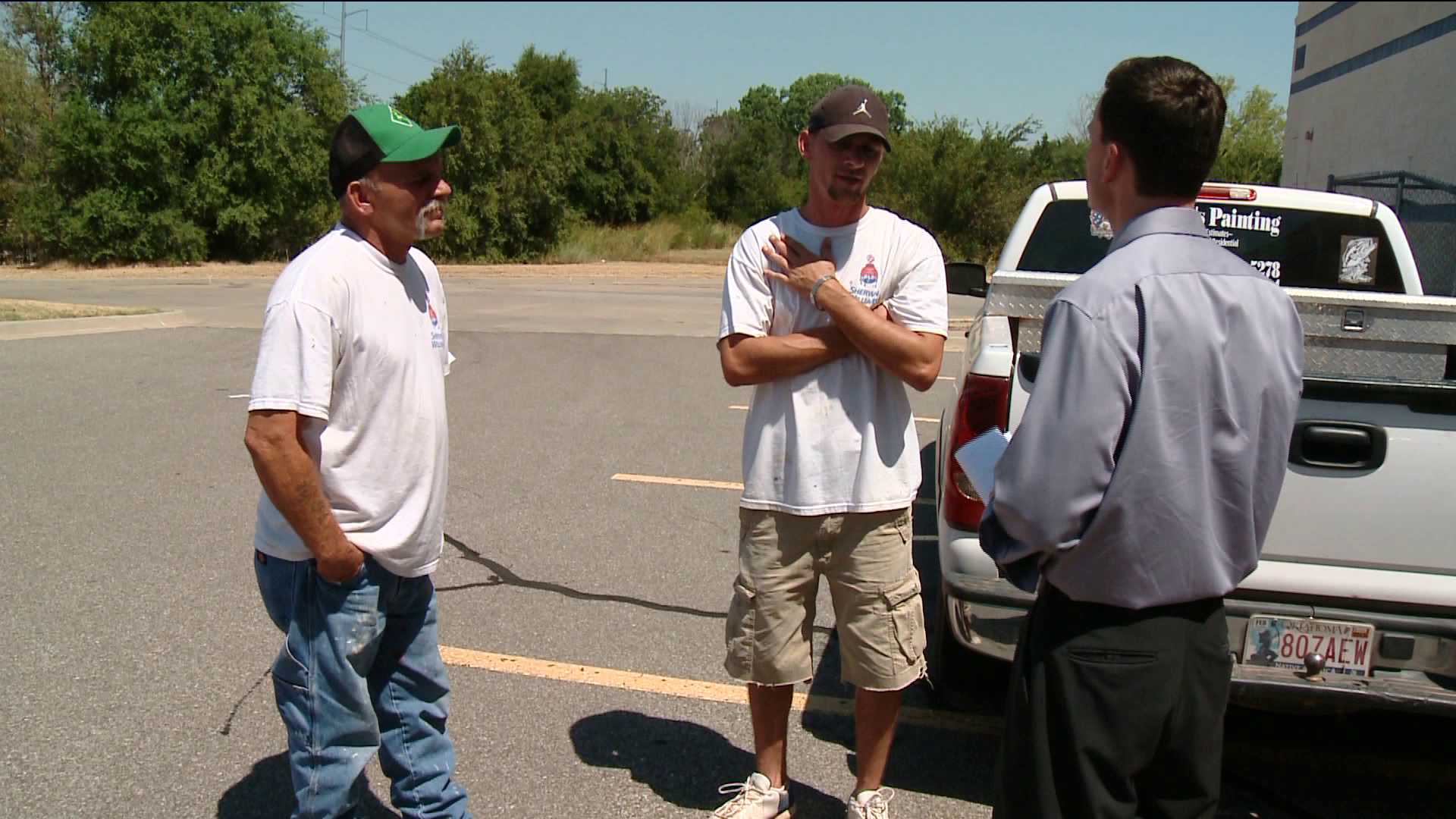 "(The fire) was seconds, (growing) just fast, faster than anything I've ever seen," Leeman said. "It sounded like a freight train when it started getting built up. It just went through those woods fast."
That train of destruction began with something on fire that they saw being thrown out of a pickup truck heading east on N.E. 150th St., just west of Luther Road.
Instead of following that truck, they knew they had to warn the residents of a trailer, just a few feet away from the growing flames.
John jumped out and tried to put out the fire himself.
His face was burned before he realized the fight was hopeless.
"I took my shirt off and tried to stomp on it and (Leeman) started screaming at me to get out of there," John said. "I turned around and looked at him and that's when I noticed I was surrounded in the flames."
They rescued the nearby residents and even used a garden hose to protect the still-standing home.
Luther residents are now grateful for their quick thinking.
"Oh, I say they're heroes," Joe Clark said. "They saved lives because with as dry as it was, (the fire) went up fast. Very fast."
"People say we're heroes; I don't really feel like a hero," Leeman said. "I feel like I just wish I could have done something more."
The Oklahoma County Sheriff's office said the suspect's truck was a newer model black pickup with red lettering on the side.
There is a sizable cash reward for information leading to an arrest.