This is an archived article and the information in the article may be outdated. Please look at the time stamp on the story to see when it was last updated.
UPDATE 10/2/2014 11:20 A.M – Cleveland County District Attorney Greg Mashburn has filed paperwork Thursday to seek the death penalty against the man accused in the Oklahoma beheading case.
Mashburn said Tuesday that he was waiting to make the final decision on the punishment he would seek until he talked to the victims' family.
D.A. document to seek death penalty against Alton Nolen
UPDATE: A judge in Cleveland County denied bond for a man accused of beheading a woman and attacking another.
On Wednesday afternoon, a judge denied bond for 30-year-old Alton Nolen.
His next court date is scheduled for Oct. 14.
NORMAN, Okla. – A man, accused of attacking co-workers at a Moore food distribution center and beheading a woman, was denied bond by a judge in Cleveland County after being released from the hospital.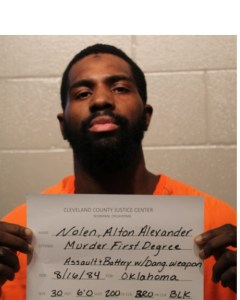 On Sept. 25, 30-year-old Alton Nolen is accused of stabbing 54-year-old Colleen Hufford multiple times and beheading her inside the Vaughan Foods distribution center.
After attacking Hufford, Nolen is accused of stabbing 43-year-old Traci Johnson numerous times before being shot by Mark Vaughan, the former CEO of the company and a reserve sheriff's deputy.
The Oklahoma State Medical Examiner determined that Hufford died from decapitation due to "multiple sharp force trauma" to the neck.
Her death was ruled a homicide.
After the attack was stopped, Nolen and Johnson were rushed to OU Medical Center for treatment.
On Wednesday, Nolen was released from the hospital and immediately transported to the Cleveland County Jail.
According to the Cleveland County Sheriff's Office, Nolen was booked into the jail at 11:45 a.m. on Wednesday.
On Tuesday, Cleveland County District Attorney Greg Mashburn charged Nolen with first-degree murder, assault and battery with a deadly weapon and assault with a deadly weapon.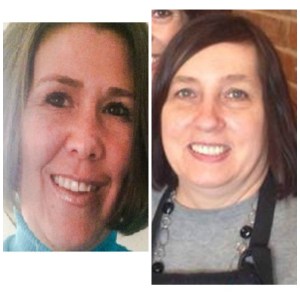 He says Nolen wanted to "get revenge" on the people he thought were responsible for his suspension from his job at Vaughan Foods.
The probable cause affidavit says Nolen "openly admitted to 'beheading' the first victim with a knife and cutting and attempting to 'behead' the second victim with the knife."
The FBI is investigating whether religion played a role in the attack after co-workers reported that Nolen was trying to convert them to Islam.
On Tuesday, Mashburn said that Nolen was "using some Arabic terms" during the attack but still says that race could have played a factor.
Mashburn says he was suspended after a confrontation with Traci Johnson, which Mashburn said stemmed from Nolen's distaste of "white people."
Authorities say Nolen was planning on attacking three people, including Johnson.
However, authorities say Hufford was not on that list and was simply in his way as he came into the building.
Mashburn says the targets were "not only women" and they were all "different races and different genders."
At Wednesday's arraignment, Cleveland County Special Judge Michael Tupper asked Nolen if he had received a copy of the charges against him.
"No, I haven't seen a copy yet," Nolen replied.
Judge Tupper mentioned Nolen being accused of stabbing Hufford to death, but did not mention her being beheaded.
Bond was denied.
"I want you represented right away," Tupper said. "I am appointing a lawyer to represent you."
Nolen then made a specific request.
"I'm Muslim," he said. "My question is, do you have any Muslims that can represent me as a Muslim?"
Judge Tupper replied "Whether they have a public defender of the Muslim faith is unknown to me."
Mashburn said Nolen recently converted to Islam and had an interest in beheadings after a surge of violence in the Middle East.
"There was some sort of infatuation with beheadings. It seemed to be related to his interest in killing someone that way," he said. "Other than that, it seemed to be related to his being suspended earlier in the day."
The judge told Nolen his next court appearance would be Oct. 14 at 1 p.m. for a preliminary hearing conference.