This is an archived article and the information in the article may be outdated. Please look at the time stamp on the story to see when it was last updated.
BIXBY, Okla. – A man accused of blowing up a pipe bomb outside an Air Force recruiting center in Bixby has been found not guilty of the crime by reason of insanity.
In July of 2017,  officers with the bomb squad were called to an explosion at the U.S. Air Force Recruiting Center in Bixby. Fortunately, no one was injured since the recruitment center was closed at the time.
Investigators say the suspect threw a pipe bomb, which was concealed with a military style ammunition can, at the office, the affidavit states.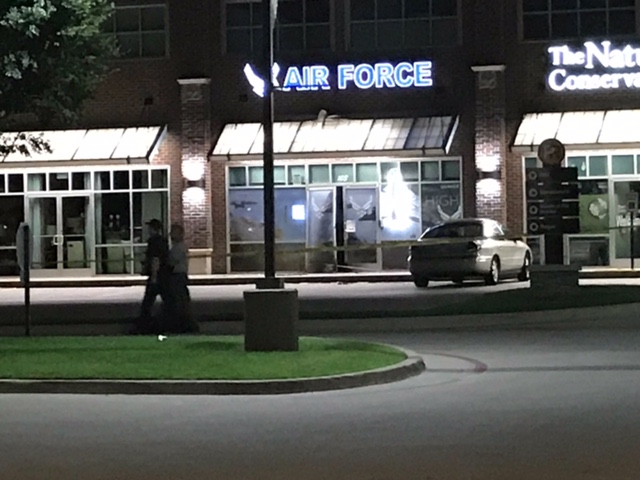 Officials identified 28-year-old Benjamin Roden as the person of interest in the case after receiving a tip about comments he made on social media.
Roden, a former Senior Airman in the U.S. Air Force, was trained as a firefighter but wanted to be trained as an electrician by the U.S. Air Force, court documents state.
His former commanding officer said Roden "hated the military and had received disciplinary actions for his conduct."
He reportedly wanted to quit the Air Force and join the U.S. Marines.
When Roden was not accepted by the U.S. Marines, he allegedly blamed the U.S. Air Force, the affidavit states.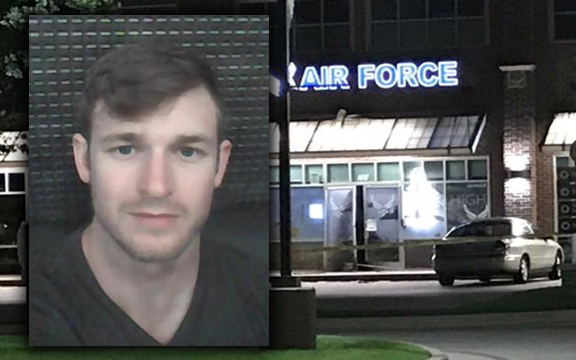 According to the affidavit, when authorities went to Roden's apartment, they reportedly found items associated with the manufacturing of explosive devices and two other pipe bombs.
A federal grand jury indicted Roden on charges that include using an explosive to damage federal property, using an explosive to commit felonies and possessing unregistered destructive devices.
Last year, U.S. Magistrate Judge Frank McCarthy ruled that Roden had some type of "mental disease or defect," making him unable to assist in his defense.
In August, Roden was found competent to stand trial.
According to KJRH, Roden was found not guilty by reason of insanity.
Court documents say Roden proved "by evidence given that he suffered from a severe mental disease when he committed the offenses and he was not able to understand what he was doing."