This is an archived article and the information in the article may be outdated. Please look at the time stamp on the story to see when it was last updated.
OKLAHOMA CITY – The man accused of plotting to bomb a downtown Oklahoma City bank has been indicted.
Back on August 12 around 1 a.m., the FBI arrested Jerry Drake Varnell, 23, after he allegedly attempted to detonate what he believed to be an explosives-laden van he had parked in an alley next to BancFirst in downtown Oklahoma City.
This week, an Oklahoma City federal grand jury formally charged Varnell with one count of Attempted Use of an Explosive Device.
The indictment says Varnell "maliciously attempted to damage and destroy, by means of fire and an explosive, a building and real property used in interstate and foreign commerce and in an activity affecting interstate and foreign commerce. In particular, the defendant attempted to use explosives to damage and destroy the BancFirst building in 101 N. Broadway, Oklahoma City, Oklahoma."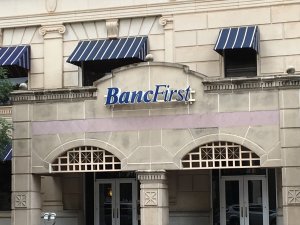 According to the FBI, Varnell was upset with the U.S. government and wanted to retaliate.
"He wanted to make the biggest impact wherever he was going to place his bomb and, in his mind, this would have been the biggest impact in Oklahoma," said FBI assistant special agent in charge, Raul Bujanda said.
Varnell's family questioned the FBI's tactics in the case, saying Varnell is a paranoid schizophrenic and was "aided and abetted" by the FBI.
If convicted, Varnell would face a maximum sentence of 20 years in prison and a mandatory minimum sentence of five years in prison.