This is an archived article and the information in the article may be outdated. Please look at the time stamp on the story to see when it was last updated.
OKLAHOMA CITY – Police are trying to identify a man accused of stealing a package off a porch in northwest Oklahoma City.
In December 2017, police say a man stole a package from a home in the 1300 block of N.W. 20th St.
Surveillance cameras captured video of the man and tan Ford F-150 pickup.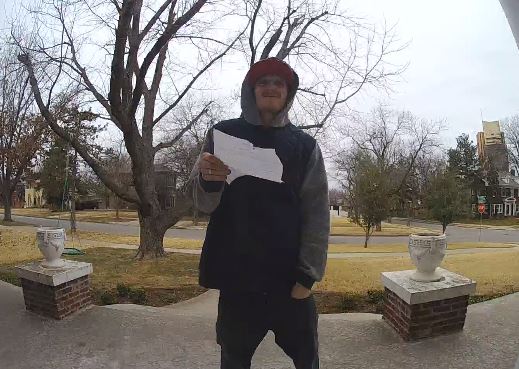 If you have any information about the suspect, please call (405)235-7300.