This is an archived article and the information in the article may be outdated. Please look at the time stamp on the story to see when it was last updated.
OKLAHOMA CITY –  Authorities have arrested a man in connection with a deadly hit-and-run that killed a man outside of a local gentleman's club.
On Sunday morning, officers were called to a hit-and-run accident in the parking lot of the Double D Saloon, located in the 8000 block of S.W. 3rd St.
Investigators learned that the victim was walking out of the club when he was hit by a vehicle.
Now, officials say an arrest has been made in the case.
Investigators say 28-year-old Michael Burke was attempting to back out of his parking spot at the club when he hit another vehicle. At that point, he attempted to flee the scene.
However, the victim got in front of Burke's vehicle and was hit when Burke pulled forward.
Authorities say the victim was knocked to the ground and was run over by Burke's vehicle.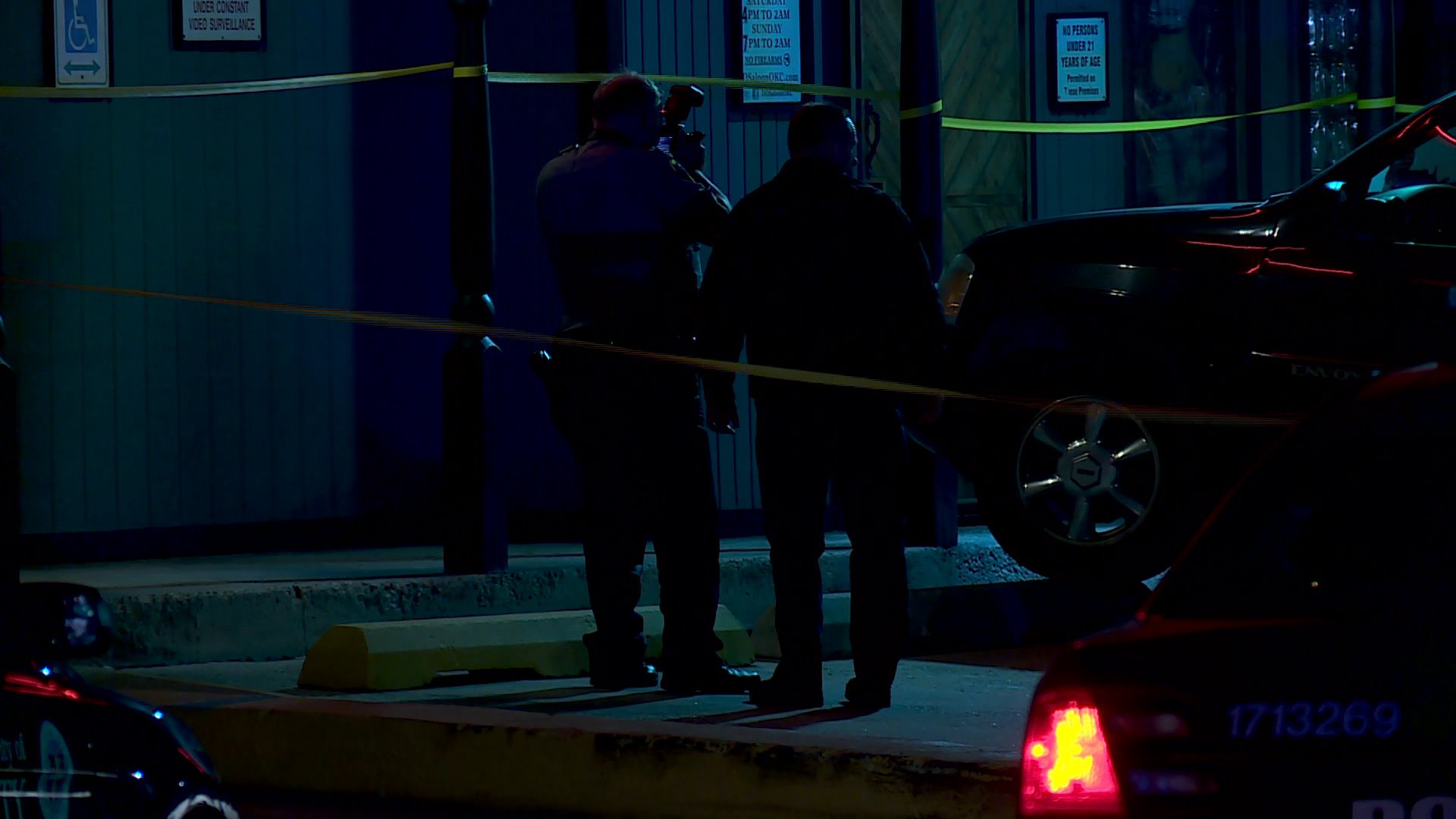 Investigators say Burke then was forced to back up because of another parked vehicle, and he ran over the victim for a second time.
Officials with the Oklahoma City Police Department say Burke drove forward over the victim for a third time before he left the parking lot and headed westbound on I-40.
A short time later, Burke was stopped near I-40 and Meridian and taken into custody. Officers say Burke was 'noticeably intoxicated' when he was arrested.
Sadly, the victim died from his injuries.
Burke was arrested on complaints of causing an accident that results in death without a valid driver's license, first-degree manslaughter and three counts of unlawful use of a credit or debit card.