This is an archived article and the information in the article may be outdated. Please look at the time stamp on the story to see when it was last updated.
LINCOLN COUNTY, Okla. – A second arrest has been made in connection to the death of a 2-year-old boy.
The boy's mother, 19-year-old Judith Cheyann Danker, was arrested Monday in connection to the death of her son, Braxton Danker.
Officials say Tuesday night, they arrested Danker's boyfriend, Khristian Tyler Martzall.
The district attorney's office told News 4 this is one of the worst cases of child abuse it has seen.
"The child was covered in numerous physical injuries," First Assistant District Attorney Adam Panter told News 4 Tuesday. "He passed away soon after arriving at the hospital."
Danker allegedly admitted to police she used objects to hit her son multiple times.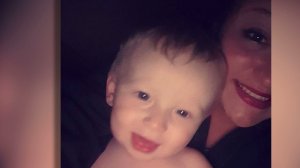 "We have multiple bruises, we have open sores, we have spots where the skin has been torn away," Panter said. "There's a possibility of charges coming down the line for failing to report the physical abuse to the child."
Both Danker and Martzall are now facing murder charges.