This is an archived article and the information in the article may be outdated. Please look at the time stamp on the story to see when it was last updated.
GUTHRIE, Okla. – A man has been arrested in the death of a 33-year-old woman who was struck and killed by a vehicle last week.
30-year-old Mark Robbins was formally charged Friday afternoon with leaving the scene of an accident resulting in death.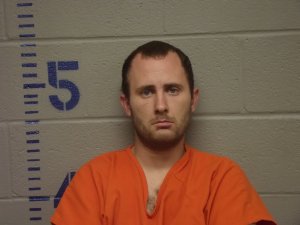 Officials were able to locate Robbins after an anonymous tip was given to police on December 17 about the damaged truck.
Police located Robbins at a home in Edmond after obtaining a search warrant.
According to the Guthrie News Page, he first told police he hit a deer, and that he was not involved in the hit-and-run accident.
However, he later admitted to an OSBI agent, "I did it, I hit her I am sorry. She was wearing all black. I could not see her. I freaked out."
Officials say the missing front end grill pieces matched parts found at the scene.
Robbins said he was traveling around 40 mph when he struck the victim, Vanya J. Evans, on I-35 near Seward Rd.
Evans, only hours before being found, had "pleaded guilty to a misdemeanor charge of public intoxication and obstructing an officer and was released from custody of the Logan County jail," reports the Guthrie News Page.
Robbins' bond was set at $25,000.