This is an archived article and the information in the article may be outdated. Please look at the time stamp on the story to see when it was last updated.
ROGERS, Ark. – A man was arrested in Oklahoma City in connection to the murder of an Arkansas woman.
Police say Kevin Clayborn, 49, was arrested in Oklahoma City around 11:15 a.m. Thursday.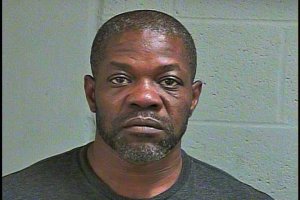 On May 5, Misha Rivera, 48, was found dead in her living room in her Arkansas home.
Police told KFSM that Rivera and Clayborn "were in a relationship and had been living together." Police say it was information from the investigation that led to Clayborn being a suspect.
"A car registered to Rivera" was also missing from her home, but was later found in Van Buren, Arkansas, reports KFSM.
Authorities found Clayborn in Oklahoma City and was arrested on capital murder and theft of property charges.