This is an archived article and the information in the article may be outdated. Please look at the time stamp on the story to see when it was last updated.
OKLAHOMA CITY- Police are asking for the public's help identifying a woman who may have played a role in an armed robbery of a customer at a gas station.
Authorities were called to the Phillips 66 along S. Sunnylane earlier this month after a man was carjacked in the parking lot by three people at gunpoint.
Investigators say there have already been two arrests in the case.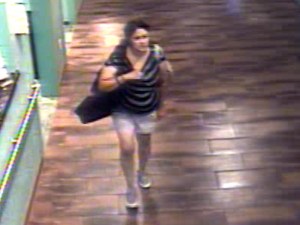 However, the third suspect is still on the loose at this time.
If you have any information on the crime, or the woman in the pictures, call CrimeStoppers at (405) 235-7300.