This is an archived article and the information in the article may be outdated. Please look at the time stamp on the story to see when it was last updated.
A Tennessee man who was convicted of abusing his two infant children is now charged with murder 23 years later.
Anthony Shannon Lane was convicted in 1992 of beating his 5-week-old daughter Amanda so badly she lived the rest of her life in bed.
She was blind, unable to talk or move and suffered seizures, according to Nancy Woodall-Holmes, who adopted Amanda.
"She was such a treasure," said Woodall-Holmes.
Amanda died last year at just 22-years-old.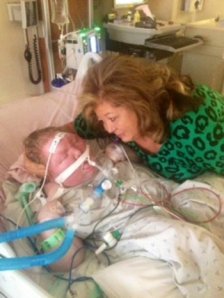 On Monday, Lane was charged with first-degree murder.
She adopted Amanda when she was just 4-years-old and learned she had a short life expectancy.
"I can't put into words just how precious she was," said Woodall.
According to an autopsy, Amanda's death was a homicide and was caused by complications of blunt force trauma to the head.
After serving a 10 year sentence for aggravated child abuse of Amanda, Lane had a son.
According to court documents, that child was abused when he was just 3-months-old.
According to a pediatrician, he suffers from cerebal palsy, brain injuries, blindness, epilepsy and failure to thrive from the abuse.
Lane was convicted of aggravated child abuse again in 2003 and is serving a 25 year sentence for that assault.
"It may take 23 years but justice will be served. That's the message I want to get out there," said Woodall-Holmes.
Lane's first court hearing is scheduled for July 18.