This is an archived article and the information in the article may be outdated. Please look at the time stamp on the story to see when it was last updated.
DEL CITY, Okla. – A man has been charged with murder after a family barbecue turned deadly last month.
Police were called to a home near S.E. 29th St. and S. Bryant Ave. shortly before 7:30 p.m. April 21 for a disturbance call. When officers arrived, they spotted Frank Reynolds driving away.
Reynolds' son-in-law, 27-year-old Joseph Groh, was found on the back porch with a gunshot wound to the chest. He died not long after paramedics arrived.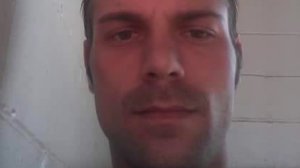 Police say Groh was at the home with his wife and two children for a family barbecue when, according to court records, witnesses said, "there was a verbal or physical altercation" between Reynolds and Groh.
Officers discovered security cameras in the kitchen, pointing in the direction of the back porch.
Del City police said the department is not releasing the video, but recent court filings provide some details of what officers found on the cameras.
A Del City officer testified in a probable cause affidavit that the video shows Groh enter the home through the rear sliding patio door. When Reynolds "appears in the kitchen and fires" one round from a .44 caliber black powder revolver in an "upward direction and then [Reynolds] fires the fatal shot without provocation, striking [Groh] in the chest." Groh then collapsed on the back porch, where he later died.
Police say Reynolds, 59, doesn't have a criminal history with the department, other than alcohol and traffic municipal violations, and disturbance calls involving his son-in-law, Groh.
"They always argue," said Del City Police Maj. Ted Kleber. "It's a family dispute between those two ad it's constant bickering, back and forth."
Reynolds has been charged with first-degree murder and remains in jail.