This is an archived article and the information in the article may be outdated. Please look at the time stamp on the story to see when it was last updated.
DUNCAN, Okla. – It was the crime that shocked not only Oklahoma but also the international community: three teenage boys accused of killing Australian baseball player Chris Lane because they were 'bored.'
In 2013, 22-year-old Christopher Lane was shot in the back while jogging near his girlfriend's home in Duncan. At the time of his death, Lane was attending East Central University on a baseball scholarship.
Authorities said the three teenagers decided to kill Lane out of "boredom."
"We were bored. We had nothing to do. We decided we'd kill somebody," Duncan Police Chief Danny Ford recalled one of the alleged suspects saying.
Ultimately, Michael Jones pleaded guilty to second-degree murder while Chancey Luna was convicted of first-degree murder. Another teenager, James Edwards, Jr., pleaded guilty to accessory to murder after the fact.
Jones was sentenced to life in prison and will be eligible for parole in 34 years, while Luna was sentenced to life in prison without the possibility of parole.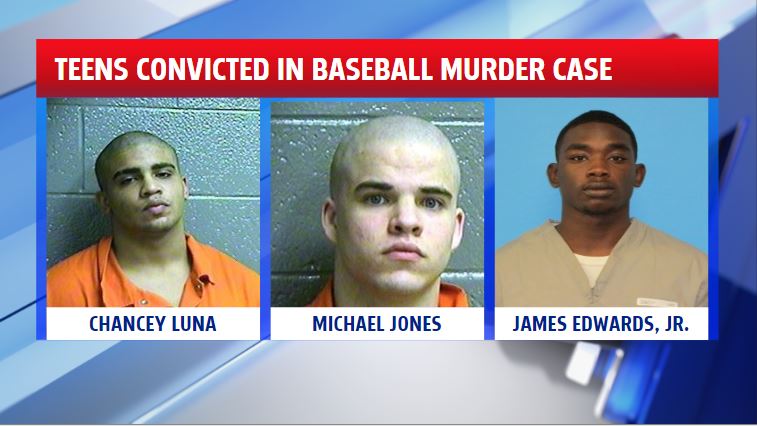 Five years after the murder, it seems one of the suspects is already out of prison.
Edwards was originally sentenced to 25 years in prison for his role in Lane's death, with 10 years of that sentence being suspended.
Now, online records from the Oklahoma Department of Corrections indicates that Edwards has been released from prison and is currently under GPS monitoring.